Coloring hair with Carmel
Here's a post sent in my Forum member Shop Ping:
I tried the Caramel Coloring method and as you predicted, it didn't work. Here are the photos.
Before dyeing with caramel coloring: The yellow strand below is how my gray hair looks when the temporary dye wears off. I want it to be dark brown like the strand next to it.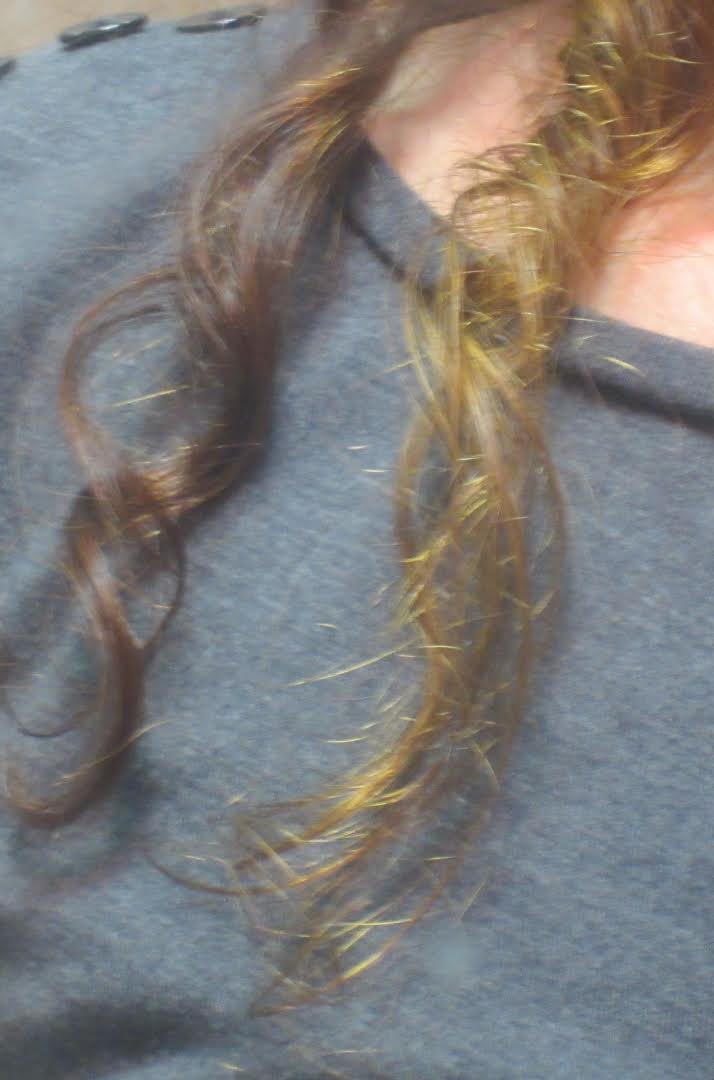 I applied the caramel coloring full strength to the yellow strand, wrapped the strand in a baggie, and left it on overnight. It smelled great! Like a caramel apple. In the morning I rinsed it with cold water and blow-dried it. Here is the "after" photo. To me, it looks exactly the same as before dyeing: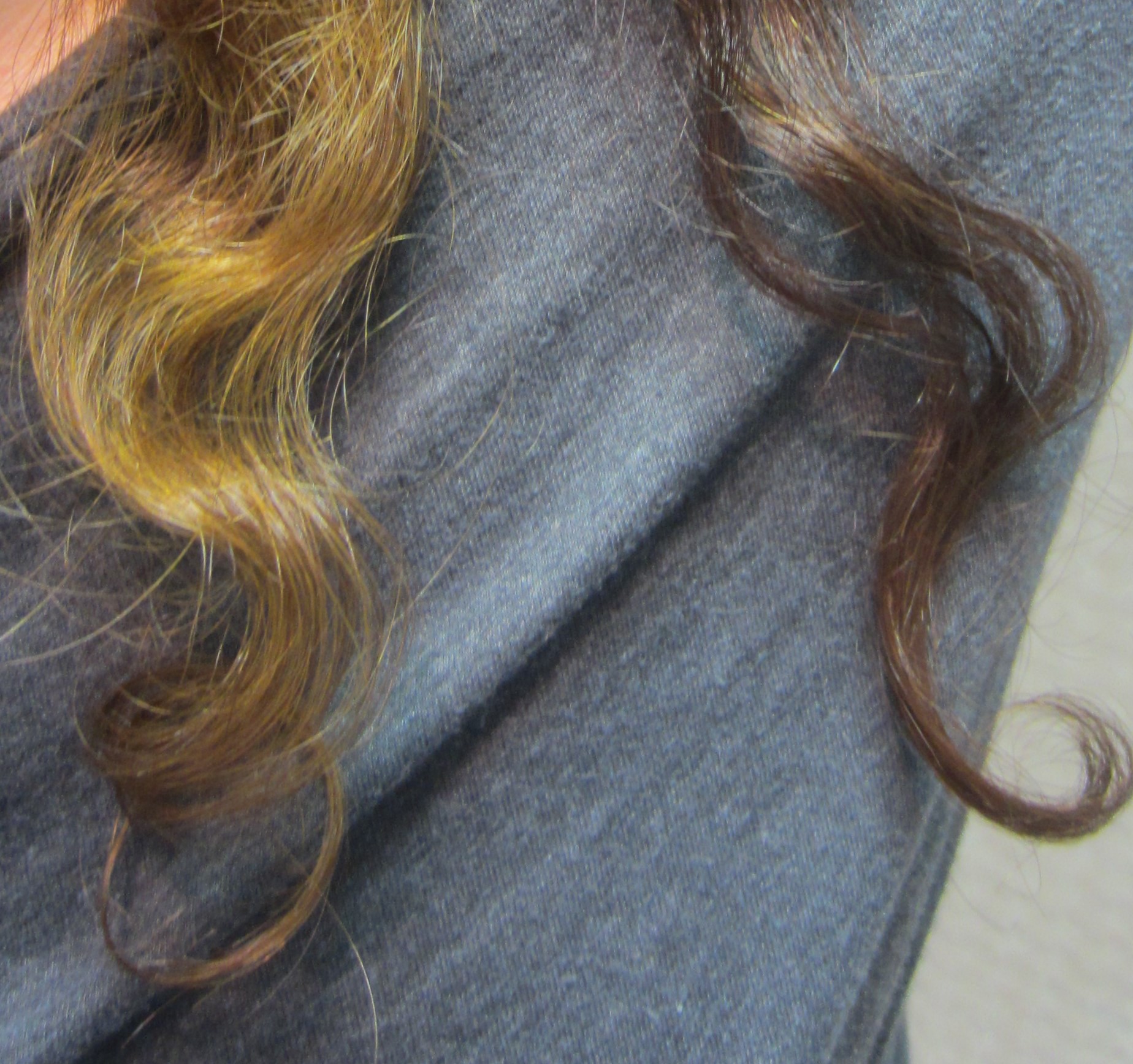 So it's back to the drawing board. I might just go back to Clairol Beautiful Collection dye and avoid my husband for 24 hours afterwards. Unless you know some way to take scent out of products.