You can contact the Beauty Brains at thebeautybrains@gmail.com
Why Should I Read This Website?
Because it will make you smarter about beauty products. That's because it's written by a group of cosmetic scientists dedicated to helping you understand what the chemicals used in cosmetics really do, how products are tested, and what all the advertising means.
What's the purpose of the Beauty Brains?
We're here to help you cut through the confusing, misleading and sometimes false information that the beauty companies bombard you with. Our goal is to explain cosmetic science to you in a way that's entertaining and easy to understand. We believe the more information you have, the better you'll be able to find products that you like at a price you can afford. So, you can listen to the advertising. Or advice from a friend. Or what your stylist tells you. But if you want to really understand cosmetic products in an unbiased, scientific way, Ask The Beauty Brains. You'll get answers from a team of scientists who have no sales pitch and nothing for you to buy.
Who are the Beauty Brains?
Perry Romanowski and Valerie George are cosmetic scientists and formulators who have been working in the cosmetic industry for nearly 40 years combined. They have been writing and recording the Beauty Brains podcast together since December 2018.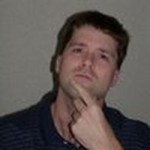 Perry Romanowski is a writer, cosmetic chemist, Inventor, scientist, instructor, futurologist, and thought leader. He's also the founder of Chemists Corner blog and training program. He also has the longest running streak done while joggling.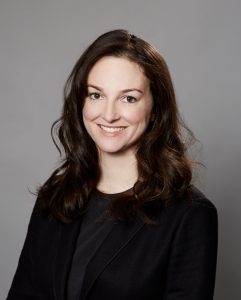 Valerie George is a cosmetic chemist, science communicator, educator, leader and avid proponent of transparency in the beauty industry. She works on the latest research in hair color and hair care as Vice President of Research & Development at a leading salon brand. You can follow her on Twitter.
The Beauty Brains was founded by Perry and Randy Schueller, two cosmetic scientists with decades of experience in formulating and testing beauty products. Randy and Perry recorded the first 165 episodes of the Beauty Brains. Randy retired from the show in 2018.
Since creating this blog back in 2006 we've answered thousands of beauty questions. In addition, we're veteran cosmetic product developers who worked on some of the most popular beauty products in the world. We've written dozens of science articles and books for Cosmetics & Toiletries, Gale Publishing, and the Marcel Dekker company. Our book, Beginning Cosmetic Chemistry is used in several college programs. Trust us, we know what we're talking about.
In addition to Perry and Valerie, other scientists will write for the website on occasion. Some of these individuals want to be able to express their honest opinions and share their knowledge without fear of losing their days jobs so they've adopted brainy character names like the Left Brain, the Right Brain, and our personal favorite, Sarah Bellum.
DISCLOSURE POLICY
This policy is valid from July 2019 through the present day
This blog is a collaborative blog written by a group of individuals. This blog accepts forms of cash advertising, sponsorship, paid insertions or other forms of compensation.
This blog abides by word of mouth marketing standards. We believe in honesty of relationship, opinion and identity. The compensation received may influence the advertising content, topics or posts made in this blog. That content, advertising space or post will be clearly identified as paid or sponsored content.
The owner(s) of this blog is not compensated to provide opinion on products, services, websites and various other topics. The views and opinions expressed on this blog are purely the blog owners. If we claim or appear to be experts on a certain topic or product or service area, we will only endorse products or services that we believe, based on our expertise, are worthy of such endorsement. Any product claim, statistic, quote or other representation about a product or service should be verified with the manufacturer or provider.
This blog does not contain any content which might present a conflict of interest.