In the first episode of our new podcast, two of the Beauty Brains talk about the lies that cosmetic companies tell you. We also share our secret rule of thumb for making sure you don't get tricked into buying more expensive products when a company sells a cheaper version in one of their other brands.
There's plenty of good advice and it's a fun listen clocking in at only 12 minutes.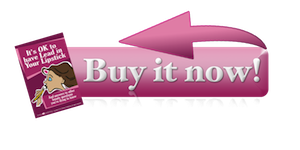 Buy your copy of It's OK to Have Lead in Your Lipstick to learn more about:
Clever lies that the beauty companies tell you.
The straight scoop of which beauty myths are true and which are just urban legends.
Which ingredients are really scary and which ones are just scaremongering by the media to incite an irrational fear of chemicals.
How to tell the difference between the products that are really green and the ones that are just trying to get more of your hard earned money by labeling them "natural" or "organic.
Click here for all the The Beauty Brains podcasts.