What horrible thing happened to the Beauty Brains?
As you may have heard, our web server (AND our backup files) recently crashed and we're faced with the gut wrenching realization that we've lost almost 3000 questions that we'd answered over the last 8 years.  And the timing could not have been worse because we just launched our new book.  Now we're forced to spend our time restoring the website rather than sharing the news about the book.
What can you do to help?
Hopefully a little viral word of mouth will help offset some of our losses. Even if you're not interested in buying our book could you PLEASE just take a minute to tweet a link to this page, or share it on Facebook, or email it to your contact list, or, God forbid, talk to your friends about us?
Perry and I have been answering helping answer your beauty questions for the last 8 years – now we need your help. Thanks!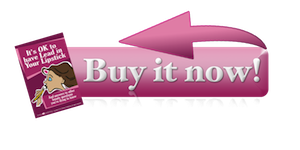 Buy your copy of It's OK to Have Lead in Your Lipstick to learn more about:
Clever lies that the beauty companies tell you.
The straight scoop of which beauty myths are true and which are just urban legends.
Which ingredients are really scary and which ones are just scaremongering by the media to incite an irrational fear of chemicals.
How to tell the difference between the products that are really green and the ones that are just trying to get more of your hard earned money by labeling them "natural" or "organic.
Don't have a Kindle? You can also buy our book in other formats.