This week you can hear the NEVER before told story of the secret origin of the Beauty Brains. Plus, Perry gives the back stage scoop from his weekend TV appearance on Fox and Friends!
Show notes
Here's what you'll learn on this week's Showgram:
How did the Beauty Brains get on Fox and Friends?
Did Perry do his own hair before the show?
Why did two dudes start a beauty blog?
Which company did the Beauty Brains work for before they "came out of the closet?"
What happened to Left Brain, Right Brain and Sarah Bellum?
How did these two guys get to be world famous beauty science experts?
Where can you order the new Beauty Brains book?
…and more!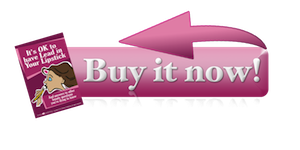 Buy your copy of It's OK to Have Lead in Your Lipstick to learn more about:
Clever lies that the beauty companies tell you.
The straight scoop of which beauty myths are true and which are just urban legends.
Which ingredients are really scary and which ones are just scaremongering by the media to incite an irrational fear of chemicals.
How to tell the difference between the products that are really green and the ones that are just trying to get more of your hard earned money by labeling them "natural" or "organic.
Click here for all the The Beauty Brains podcasts.