In this week's Beauty Brains Show Randy and I almost get into a fight over a question from a listener.   Plus a special holiday bonus: a live report from the Society of Cosmetic Chemists Annual Meeting!
Want to hear your voice on our show?
Record your own audio question on your phone or computer and email it to thebeautybrains@gmail.com 
SHOW NOTES
Why is Derm-E soothing?
Gail has what she calls "the Howdy Doody puppet area" on her face that is sensitive and easily irritated. Of all the products she's tried, only ONE cream soothes that area of her skin (everything else makes it feel worse). The product is Derm-E Firming Moisturizer and she wonders what ingredients are responsible for the soothing effect.
The complete ingredient list for Derm-E is provided below but if we focus on the functional ingredients we're left with the following:
DMAE
Alpha Lipoic Acid
Allantoin
Dimethicone
3 vitamins (Vitamin E), (Vit C-Ester), and (Vitamin A)
The dimethicone is a key moisturizing ingredient but does not really interact with the skin. The vitamins are all the ester forms which are capable of interacting with skin but these are not known for soothing. In fact, Vitamin A which is a retinol, can irritate skin.
So, that leaves us with the DMAE, Alpha Lipoic Acid, and Allantoin. These are the first ingredients listed which means they're used at the highest concentration. They are also capable of reacting with skin AND these aren't commonly used in a lot of products, so it's plausible that they're responsible for the benefit that Gail is experiencing. Let's take a look at each of them.
DMAE
DMAE stands for Dimethyl amino ethanol and it has been demonstrated to cause some degree of skin tightening or firming. It's not known for sure how it works but it may cause some low levels of skin damage which in turn causes a thickening of the skin. Given this mechanism it seems unlikely that this ingredient is responsible for reducing irritation.
Alpha Lipoic Acid
Also called Thioctic Acid, this works in a similar fashion to another acid – retinoic acid. So, it's not surprising that at least one study has shown that it reduces fine lines caused by photo-damage. Since it works like a milder version of retinol it may cause irritation was well. However, it has been described as a "moderate anti-inflammatory effect." So it's possible acid plays some role in the soothing process.
Allantoin
Allantoin is a naturally occurring compound that can be derived from the comfrey plant or from mammal urine. It's approved as an OTC drug (which stands for Over the Counter) for use in skin protectant products.
According to the FDA, provided it's used at levels between 0.5 to 2.0% it's been proven, it can be used for the following:
Temporary protection of minor cuts, scrapes, burns and sunburn.
Helps prevent and temporarily protects chafed, chapped, cracked, or wind burned skin and lips.
Relieves dryness and softens cold sores and fever blisters.
Helps treat and prevent diaper rash. Protects chafed skin/minor skin irritation due to/associated with diaper rash and helps protect from/seal out wetness.
Given it's ability to prevent AND treat skin irritation, I'd say Allantoin is probably responsible for the Anti-Howdy Doody effect.
If Allantoin really works why is it such a secret?
Allantoin can be used in cosmetic and personal care products AS LONG AS NO CLAIM ARE MADE related to skin protection. If the manufacturer makes claims then the product is a drug.
One more possibility…
It's also worth noting that the "backbone" of this Derm-E product is quite mild (no harsh anionic emulsifiers. And the fragrance is apparently lavender based which for some reason, may be less irritating to Gail.
What else could Gail try?
Any products that contain an active level of Allantoin could be worth a try. Interestingly I found a product from California baby that uses some similar ingredients but without the expensive DMAE and Alpha Lipoic acid. It even uses lavender for the fragrance and some of the same emulsifying ingredients. She might try this product instead and save some money.
Derm-E ingredients
Water (Aqua), Dimethyl MEA (DMAE), Stearic Acid, Thioctic (Alpha Lipoic) Acid, Allantoin, Panthenol, Caprylic/Capric Triglyceride, Cetyl Alcohol, Polysorbate, Glyceryl Stearate and Peg-100 Stearate, Tocopheryl Acetate (Vitamin E), Ascorbyl Palmitate (C-Ester), Dimethicone, Retinyl Palmitate (Vitamin A), Organic Simmondsia Chinensis (Jojoba) Seed Oil* (.1%), Phenoxyethanol, Ethylhexylglycerin, Potassium Sorbate, Lavender Fragrance.
References
http://www.smartskincare.com/treatments/topical/lipoic.html
https://www.thesage.com/catalog/products/Allantoin.html
www.naturaldatabase.com
http://umm.edu/health/medical/altmed/supplement/alphalipoic-acid#ixzz2nIYDtQpa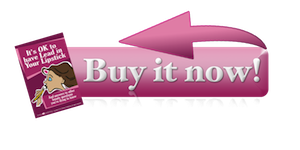 Buy your copy of It's OK to Have Lead in Your Lipstick to learn more about:
Clever lies that the beauty companies tell you.
The straight scoop of which beauty myths are true and which are just urban legends.
Which ingredients are really scary and which ones are just scaremongering by the media to incite an irrational fear of chemicals.
How to tell the difference between the products that are really green and the ones that are just trying to get more of your hard earned money by labeling them "natural" or "organic.
Click here for all the The Beauty Brains podcasts.