How many products do you need to be clean, attractive and healthy? In response to a listener question, Randy and I decide that you only need four. What do YOU think? We also talk about why the FBI is looking for pee in counterfeit cosmetics. PLUS: We announce the winner of our iTunes Review Contest!
If you enjoy our podcast will you PLEASE show your support and buy our new book?
Click here to get your copy for only $2.99
(That's less than a cup of Starbucks!) 
SHOW NOTES
Randy opened the show with an alarming Beauty Science News report about the recent FBI warning on counterfeit cosmetics. They've found phony cosmetics contaminated with arsenic, aluminum, beryllium, cadmium, bacteria and even human urine!  Listen to the episode to find out how to spot these fakes and what action to take when you do.
Our listener question of the week comes from Wade who wants to know which personal care products are essential so he can minimize his routine. We break it down like this:
1. What kind of cleaning products do you need?
2. What kind of grooming products do you need?
3. What kind of odor control products do you need?
4. What kind of products do you need to stay healthy?
We also compare and contrast our suggestions with Glamour's "Top 10 Must Have Products" list:
Blush
Concealer/Foundation
Anti-wrinkle eye cream
Lipstick
BB cream
Mascara
Dry Shampoo
Deep conditioner
Face wipes
Sunscreen
The winner of our iTunes Review contest is Evielv. Congrats!! Email your contact information to thebeautybrains@gmail.com and we'll send you a free copy of our latest book.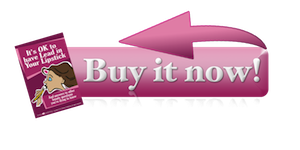 Buy your copy of It's OK to Have Lead in Your Lipstick to learn more about:
Clever lies that the beauty companies tell you.
The straight scoop of which beauty myths are true and which are just urban legends.
Which ingredients are really scary and which ones are just scaremongering by the media to incite an irrational fear of chemicals.
How to tell the difference between the products that are really green and the ones that are just trying to get more of your hard earned money by labeling them "natural" or "organic.
Click here for all the The Beauty Brains podcasts.