For the first time ANYWHERE – we explain WHY you have to apply sunscreen 30 minutes before you go outside. Even better, we reveal two time saving sunscreen secrets.   All this and and a new edition of Beauty Science News!    We really should start charging for this stuff. 
Show notes
Beauty Science News: New anti aging antioxidant
Here's a story that's getting a lot of press – a new anti-aging anti-oxidant called Tiron.
News Headlines about Tiron: 
MedicalDaily.com: Antioxidant Tiron Is An Anti-Aging Skin Miracle
HuffPo: Antioxidant Tiron… 'Protects Against Sun Damage And May Prevent Premature Ageing'
DailyMail: The molecule that holds key to younger looking skin
ScienceDaily: Fresh faced: Looking younger for longer
What is Tiron and does it live up to the hype?  Work done at Newcastel University, funded by Unilever, found that 4,5-Dihydroxy-1,3-benzenedisulfonic acid disodium salt monohydrate, was THE best at stopping UVA damage to mitochondria, which are the energy making parts of our cells.
Testing and results. They treated skin cells treated with a range of antioxidants and then exposed them to UVA radiation and measure the cells for DNA damage.
Tiron: 100% protection against mitochondrial DNA damage.
Resveratrol: 22% protection of both UVA and stress-induced damage.
Curcumin: 16% protection against oxidative stress and 8% against UVA.
So what does this mean? The researchers want to use this information to develop/identify other materials that are have safe to use on humans. Because "Tiron is not a naturally occurring compound and has not yet been tested for toxicity in humans although there have been a few studies on rats."
The trouble with Tiron. Surprisingly, there was no mention of why the researchers wouldn't do the toxicity testing on Tiron first of all. Second of all, what makes them think this product will do anything when applied topically to skin or when metabolized after ingestion. Looks like a good first step but it's FAR from being the next anti-aging miracle.
Question of the week: Why do I have to wait 30 mins for sunscreen?
Shannon asks…I've read in many places that you have to put on sunscreen 30 minutes before going outside. Why is that? Why doesn't the sunscreen start to work as soon as you put it on? Does something happen in that half an hour that makes it work differently?
(You can find Shannon at http://www.agirlsgottaspa.com)
Sunscreens have different forms but all must coat skin with a layer of UV absorber
Emulsions: individual particles suspended in oil/water mixture
Pros & cons: The most versatile and most aesthetically pleasing because of good application spreading properties and non-greasy feel. Also very efficacious because deliver a thicker layer which tends to be less transparent to light. Also, affordable because because water makes them cheaper. Have stability problems, active ingredient can settle out,  emulsions can become contaminated by micor-organisms due to presence of water.
Oils: Dissolved in a spreadable form
Pros & cons: Great spreadability and are also easy to formulate with. More stable than emulsions, fewer micro issues since no water.  Can be less effective because they deliver a thinner, more transparent layer. More expensive. Also, oils are solvents that can interfere with the UV absorption ability.
Sticks: Dissolved in a waxy form
Pros & cons: Excellent for touchup on nose or face. Have a wax base which it usually the most waterproof. Difficult to apply over large ares so not practical for use over the entire body. Wax base tends to give greasiest feel.
Powders: individual particles dispersed with other solids
Pros & cons: Good for two-in-products like makeup with sunscreen. A good way to provide a little SFP touch up. They don't set up a uniform film so they are not as effective. Typically applied to all areas of the face so they're not a good stand alone product.
Reason to wait #1: Sunscreens don't form a film instantly
More precisely, time for film formation on skin varies with delivery form
Emulsions take the longest to form films because particles must coalesce but they are most effective.
Solutions are faster but a little less effective
Sticks and powders are fastest but provide the poorest coverage.
Reason to wait #2: Water proofing takes time
The ingredients used to make the product water resistant take time to dry and form a water proof film.  The sooner you go in the water after applying sunscreen, the more sunscreen will rinse away.
Two time saving sunscreen "hacks"
If you forget to apply sunscreen before going outside: use an oil based product
If you want "instant" protection before going in the water: use a stick
The bottom line
There is a sound, scientific reason for applying sunscreen 30 minutes before going out side. But by understanding the difference between product forms you can have the best chance at getting the coverage that you need.  And you can even know which forms are best to use when you forget to apply product in advance.
References
Study on the occlusivity of oil films Hisao Tsutsumi , Toshiaki Utsugi , Shizuo Hayashi 1979 JSCC.
Sunscreens: Development: Evaluation, and Regulatory Aspects.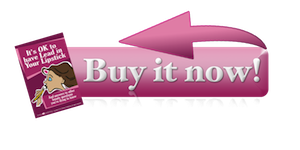 Buy your copy of It's OK to Have Lead in Your Lipstick to learn more about:
Clever lies that the beauty companies tell you.
The straight scoop of which beauty myths are true and which are just urban legends.
Which ingredients are really scary and which ones are just scaremongering by the media to incite an irrational fear of chemicals.
How to tell the difference between the products that are really green and the ones that are just trying to get more of your hard earned money by labeling them "natural" or "organic.
Click here for all the The Beauty Brains podcasts.