Can you get fat by using oily hair and skin care products? We break down the answer for you, step by step. Plus, you WON'T BELIEVE what Perry has to say about animal testing. Could this be our most controversial show ever?
Show notes
Beauty Science News:
We discuss the "Be Cruelty Free Bloggers" video where various beauty bloggers speak out against animal testing. Perry, not surprisingly, has a contrarian point of view.
Question of the week: Is your skin lotion making you fat?
Lisa says.. trying to get in shape for bikini season so of course I'm watching my diet. My trainer also says I should I should watch the amount of oil in my hair treatments and skin creams because they can get absorbed and my affect my weight loss results.
To answer Lisa's question we look at the types of oils used in cosmetics, the amount of oil these cosmetics expose you to, and how much of this oil penetrates to your blood where it can be metabolized into fat.
Two types of oils most commonly used in hair and skincare products
Hydrocarbon oils, like mineral oil, are not metabolized and stored as fat. They pass through your body undigested. Small amounts may be retained (2% in case of mineral oil)
Plant oils, like grain oils (corn) fruit oils (olive oil, coconut oil) nut and seed oils (almond, grape seed oil) do have some nutritional value meaning they can be metabolized and ultimately stored as fat. For the sake of discussion, let's just assume all the oils used skin products are these plant oils. (ASSUMPTION : All of the oils in cosmetics are plant oils, in reality they are not.)
How much oil is in a typical skin care product?
This varies greatly from product to product. For example some massage oil could be 100% oil. But for the most commonly used product which would be lotions where the percent of oil is rather low probably on the order of maybe 5% or 10%. So let's just assume the average product oil content is on the high side and say that 25%. (ASSUMPTION: The average oil content of cosmetics is 25% when it's probably closer to 5 or 10%)
How much product do you apply?
First, only consider leave on products because rinse off products don't have time to penetrate. Some products like a face cream, you only use a fraction of an ounce per day. Others like sunscreen, or all over body lotion you should use an ounce or more. Let's say you use 4 ounces a day. (ASSUMPTION: 4 ounces per day is average, could be much lower.)
How much oil is deposited on your skin each day?
4 ounces of product @ 25% oil = 1 ounce of oil per day.
How much oil is absorbed into your blood
According to one study researchers applied safflower oil cream to patients daily for 5 weeks, then measured blood levels of linoleic acid. (A main component of safflower oil.) Of the total 5300 mg applied to skin approximately 2000 mg had entered the blood. (A little less than 50% was absorbed.)
That means in our analysis, you could absorb 50% of 1 ounce of oil or about 0.5 ounces of oil per day. (ASSUMPTION: All oils will absorb as much as linoleic which is not true.)
Could this much oil affect your diet?
Let's assume that 100% of that 0.5 ounce of safflower oil is treated as fat. How many calories would be added to your diet?
Calories in Safflower oil = 250 calories/ounce. Therefore, 0.5 ounce of safflower oil = 125 calories
(ASSUMPTION: All plant oils are rich in high calorie, polyunsaturated fats which they are not. Olive oil for example contains only about 15% compared to 70% for safflower.)
The Beauty Brains bottom line
If you use a lot of plant oil containing cosmetics, the MOST calories you could expect to add to your diet is about 100 day. (Considering all our assumptions could be about 1/10 of this figure or 10 calories. So if it's in range of 10 to 100 there's nothing for Lisa to worry about.
References
Skin absorption of safflower oil: Am J Clin Nutr September 1987 vol. 46 no. 3 419-423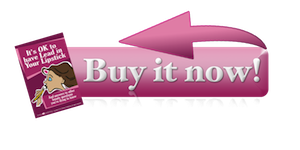 Buy your copy of It's OK to Have Lead in Your Lipstick to learn more about:
Clever lies that the beauty companies tell you.
The straight scoop of which beauty myths are true and which are just urban legends.
Which ingredients are really scary and which ones are just scaremongering by the media to incite an irrational fear of chemicals.
How to tell the difference between the products that are really green and the ones that are just trying to get more of your hard earned money by labeling them "natural" or "organic.
Click here for all the The Beauty Brains podcasts.