On this week's show we talk about the date rape nail polish, stinky celebrities, and more!  Plus a brand new game we call "Improbable Products." 
Show notes
Improbable Products
In this new game Randy challenges me to guess which of the following new beauty products is the fake.
Old People's Soap – a soap bar specially designed to neutralize the body odor produced by the elderly. It's a necessity for nursing homes!
Pig Perfume – a fragrance for dogs which uses pig pheromones to curb excessive barking. It's the safe, muzzle free alternative.
Eggshell Sunblock – a chemical free lotion that uses crushed eggshells to block UV light – for a "sunburn free eggsperience."
Which do you think is fake? Listen to the show for the answer!
Beauty Science News
Chameleons and color changing cosmetics
Scientists have discovered how chameleons change color. Do color changing cosmetics work the same way?
Stinky celebrities versus science
According to Soft & Dri deodorant, Cameron Diaz, Matthew McConaughey and Bradley Cooper don't use deodorant because of the "toxins that most deodorants contain." So, Soft & Dri  offers an Aluminum-Free Deodorant that is "a safe alternative, with fewer chemicals, that goes gently onto any skin type!" This approach promotes chemophobia and it's misleading because it implies that an aluminum free deodorant will do the same thing as an aluminum based antiperspirant – which it won't.
Is the date rape nail polish for real?
You may have seen the news about the new nail posh that can detect date rape drugs. But is this for real? Tune in to find out.
Beiersdorf, maker of Eucerin and Nivea, has developed a new compound for sensitive skin. One cause of skin irritation is when chemicals trigger nerve cells to fire – that signal is interpreted as pain or irritation. Apparently this compound, which they call Sym-sti-itve works by blocking that signal from reaching the nerve cells. They used capscicn which is pepper extract, known to be irritating. When their active is applied after the pepper extract it reduces or stops the irritation and when applied before the pepper it prevent the irritation from happening at all. This ingredient will be available in their Ultra sensive and anti-redness lines.
Is stress really bad for skin?
Everyone's heard that stress is bad for skin but now science has as thing or two to say about it.
Is it safe to use DEET against mosquitos?
These days there's much more concern over mosquito borne diseases like West Niles Virus and dengue fever. Fortunately, DEET is a good mosquito repellant but you'll still hear the chemophobes complain that it's not safe, particularly that it's linked to brain swelling. Well, rest easy because a recent study has confirmed the safety of DEET. BTW – the study also confirmed that changes in diet (like eating lots of garlic) does NOT reduce the number of mosquito bites.
Ten innovations that might change the future of beauty – or not
It's surprising to see what some people consider innovative. Listen to our discussion of the list and judge for yourself.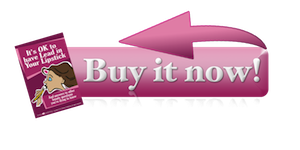 Buy your copy of It's OK to Have Lead in Your Lipstick to learn more about:
Clever lies that the beauty companies tell you.
The straight scoop of which beauty myths are true and which are just urban legends.
Which ingredients are really scary and which ones are just scaremongering by the media to incite an irrational fear of chemicals.
How to tell the difference between the products that are really green and the ones that are just trying to get more of your hard earned money by labeling them "natural" or "organic.
Click here for all the The Beauty Brains podcasts.