In this Christmas Eve eve episode Perry and I talk about several new anti-aging trends and technologies. Plus a special prison-themed edition of Improbable Products!
Show notes
Improbable Products
I read an article about fake makeup in prison which inspired me to create an Improbable Products game – you have to guess which of these is not a real fake up recipe for prison cosmetics? In other words, two of these are real prison DIY recipes and one is made up. You have to guess which is the fake fakeup.
Dissolve the candy-coated shells from M&Ms in hot water to make your own lip stain.
Blend cigarette ashes with a touch of pocket lint to create a lash thickening mascara.
Pour leftover coffee into your skin lotion to make your own foundation. Use just enough coffee to match your skin tone.
Listen to the show for the answer!
Beauty Science News
Is free range snail slime the next anti-aging breakthrough?
Perry waxes poetic about Dr. Organics anti-aging snail slime. There's something for everyone in this product: It's by a doctor. It's organic. It has  high tech and natural ingredients. Plus – it was discovered by snail farmers in Chile. (Although Perry claims he thought of using snail slime as a hair shine ingredient back in the 1990s.)
Pro-aging is the new anti-aging
According to DataMonitor the new trend is showing off your real age. In fact, according to their research, age is "perceived as another step for women's liberation." This pro-aging movement wants to remove all anti-aging claims because they're not against aging they're FOR looking healthy and being honest. What does this really mean? I think it just means that marketers will weasel word their way around conventional claims. For example, instead of saying that their product "covers wrinkles" they'll say it improves skin quality. Or it "moisturizers and protects" or improves "skin's comfort." Despite what the pro-aging movement may say, the underlying biology that needs to be addressed to make skin look better hasn't changed.
Can gene therapy diagnose your anti-aging needs?
The Pampered Prince blog reports on GENEU technology that uses a "DNA microchip" to create custom anti aging products. For about $900 you can get an analysis of a DNA swab from your cheek which is used to create 2 weeks worth of a special serum made just for you.  For all this you get a 33% reduction in wrinkles (which is a common claim promised by much cheaper products.) The technology is really interesting but we doubt this really results in improved anti-aging products. Perry says you'd be better off saving your money for Botox.
Anti-aging breakthrough from wound care
A biotech company called NAYAderm is adapting a wound healing drug for use as an injectable anti-aging treatment. The product, ND-101, has a plumping effect on skin which makes it appear smoother. Currently you can get a similar effect with laser treatments but these are pretty uncomfortable because they burn the skin – when the skin heals it looks more youthful. Alternatively, you can get an injection of Botox which freezes muscles or a filler like Restylane which artificially plumps skin. The problem is that these aren't very natural looking and they can be painful. ND-101 doesn't have those negative side effects. If you could get a simple shot to look younger, would you?
Selling cosmetic safety is effective.
The company Beauty Counter is selling a lot of products by promoting that they only use safe ingredients. We find this troubling because cosmetics (with a few exceptions) ARE already safe. They have a "never" list of ingredients they'll never use. Although they claim to put education first they're not really transparent in how they choose to formulate their products. For example, they only point out the negative data about parabens when the current scientific consensus is that parabens ARE SAFE.  Are they misrepresenting information just to drive to their sales? This strategy will be a problem in Europe where "free from" claims are not allowed.
Would you give up your deodorant stick for a new spray?
Are you ready for the antiperspirant/deodorant (APD) market to be revolutionized? Apparently, that's what Unilever is doing with a new line of Dry Spray APDs. You'll see these in Dove, Axe, and Degree. Sprays were popular in 60's and 70's until concerns about the safety of some ingredients (like hexachlorophene) and environmental impact of others (like CFCs) essentially caused them to disappear. But new technology uses VOC compliant formulas with no water or alcohol so they're very dry and not sticky. Surprisingly, sprays are the dominant form globally with over 60% of the market in EU and Latam. and their Dry Spray is already the #1 selling APD globally. Will it catch on in the US?
Has the Lumbersexual man replaced the metrosexual?
Move over smooth shaven Metrosexual Man – the new trend is for bearded guys.  According to DataMonitor, products for facial hair are on the rise. They report that in the top markets for men's products (US, UK, Canada, Germany and Spain) the number of beard and mustache products have more than tripled.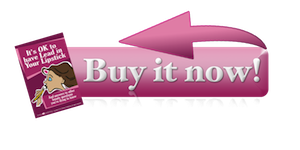 Buy your copy of  It's OK to Have Lead in Your Lipstick to learn more about:
Clever lies that the beauty companies tell you.
The straight scoop of which beauty myths are true and which are just urban legends.
Which ingredients are really scary and which ones are just scaremongering by the media to incite an irrational fear of chemicals.
How to tell the difference between the products that are really green and the ones that are just trying to get more of your hard earned money by labeling them "natural" or "organic.
Click here for all the The Beauty Brains podcasts.