Makeup can be tough to remove so it's important to pick the right kind of cleanser. Tune in to this week's show to learn everything you need to know about the perfect product to clean your face. 
Show notes
The Beauty Brains on Dr.Oz
I just returned from New York where I not only attended the annual Society of Cosmetic Chemists meeting but I also appeared on the Dr. Oz show! I talked about beauty myth busting and I'll post a link to the video as soon as I know when the episode airs.
Question of the week: How to pick the best makeup remover
Elisa asks…I recently bought a product from Herborist, a Chinese brand and it's called Silky All-Day Softening Cleansing Foam. I'm wondering why it's so good to remove mascara but it says we have to use it every day to clean our face. Normally I don't use make up so I don't know if this is the right product for me. It seems so strong but they keep saying that it's okay. What do you recommend?
How do makeup removers work?
If you think about it, makeup removers have a tricky job to do. Unlike a regular face wash (or even a body wash) they have to be able to remove materials that are designed to be extremely water resistant like some foundations or mascara. Just think how heavy and greasy some of those products are. But the solution isn't to just add stronger cleansing agents because those can be too harsh for the delicate skin on the face and they're not may cause problems if you use them too close to your eyes. But never fear, cosmetic chemists have a solution. In fact, they've developed two different approaches to mild makeup removal. The first one we call "solvency."
Solvency (like dissolves like)
This involves the chemical principle called "like dissolves like." In other words, oils will dissolve other materials that have a similar chemical structure. As an example let's look at mineral oil because it's so effective and used in so many products. Mineral oil is a solvent (the thing that does the dissolving) and it's atoms are held together by covalent bonds. Heavy or greasy makeup (which in this case is the solute – the thing being dissolved) also consists of atoms that are hooked together with covalent bonds. So that means that mineral oil is similar enough to all the other gunk on your face that it will dissolve it. That's a very simplified explanation of "like dissolves like."
Detergency
The second approach is the one that people are most familiar with when it comes to cleaning oily dirt – I guess the best name for it is "detergency." It involves using a surface active agent, like soap and or synthetic detergent, to allow the oily makeup to mix with water. The potential issue with this approach is that anything which solubilizes oils has the potential for stripping the skin. In addition some surfactants, like sodium lauryl sulfate, don't rinse well because they can interact with skin protein and the residue they leave behind is irritating to some people.
BUT, surfactants (which typically have a pH in the range of 5-7) do not upset the skin's acid mantle as much soap which has a pH in the range of 9-10. If the mantle is washed away or neutralized by alkaline agents then the skin is more easily damaged or infected. That's because without the mantle the skin cells start to separate and allow more moisture loss which in turn causes tiny cracks in the skin where bacteria can enter. Once the mantle is depleted and the pH of skin gets above 6.5 you're much more prone to damage and infection. There are number of studies such that have evaluated the harshness of cleansers and have consistently found that soap is worse than surfactants (see below). The important point to takeaway from all this is that different kinds of cleaners may affect your skin differently.
Using these two approaches, cosmetic chemists can formulate 3 basic types of makeup removers. Next, we'll explain how each type works and give you some specific product examples so you have an idea which ingredients to look for. We'll also break down the cost of each product so you get an idea of how much you should spend.
Foaming cleansing/Detergent type
As the name implies, this type of makeup remover works by using soaps or surfactants to emulsify makeup. Typically these will be thin, watery solutions. They SHOULD be the least expensive since they contain a lot of water but as you'll see that's not always the case. Here are a few examples in order of least expensive to most expensive. Since these products come in all different sizes we've done the math for you and calculated the cost per ounce so it's easier to compare them.
Olay Clean & Mild Make-Up Remover Cloths
Some products, like this one, are sold as cloth pads saturated with the cleansing solution. That makes it difficult to compare costs because you'll get more uses out of a bottle of liquid. On the other hand, cloths and pads are convenient because you don't need a separate cotton ball or wash cloth. And the cloths will help more than using just your hands. These cost $3.99 for a pack of 20 so they're about 20 cents per use. It's based on aloe juice, glycerine and a betaine which is a mild surfactant.
Cost: 20 for $3.99 ($0.20 per use)
Ingredients: Water, Aloe Barbadensis Leaf Juice, Glycerin, Betaine, Polysorbate 20, Butylene Glycol, Sodium Hydroxide, Disodium EDTA, DMDM Hydantoin, Benzyl Alcohol, Iodopropynyl Butylcarbamate, Fragrance.
philosophy Purity Made Simple® Facial Cleansing Gel & Eye Makeup Remover
This one is based on a couple of surfactants which are commonly used in baby shampoos so that gives you some idea of how mild it will be and how well it clean. It's about $2.80 per ounce.
Cost: 7.5 oz for $21 ($2.80 per oz)
Ingredients: Water, Sodium Trideceth Sulfate, Disodium Lauroamphodiacetate, Acrylates Copolymer, Polysorbate 20, Sodium C14-16 Olefin Sulfonate, Glycerin, Cocamidopropyl Betaine, Isopropyl Alcohol, Sodium Sulfate, Limnanthes Alba (Meadowfoam) Seed Oil, Aniba Rosaeodora (Rosewood) Wood Oil, Pelargonium Graveolens Flower Oil, Bulnesia Sarmientoi Wood Oil, Cymbopogon Martini Oil, Rosa Centifolia Flower Oil, Amyris Balsamifera Bark Oil, Santalum Album (Sandalwood) Oil, Salvia Sclarea (Clary) Oil, Ormenis Multicaulis Oil, Acacia Dealbata Flower/Stem Extract, Daucus Carota Sativa (Carrot) Seed Oil, Piper Nigrum (Pepper) Fruit Oil, Disteareth-75 Ipdi, Glycereth-7 Caprylate/Caprate, Potassium Chloride, Hydrogen Peroxide, Magnesium Nitrate, Magnesium Chloride, Sodium Benzotriazolyl Butylphenol Sulfonate, Buteth-3, Tributyl Citrate, Sodium Hydroxide, Sodium Chloride, Disodium Edta, Citric Acid, Linalool, Methylchloroisothiazolinone, Methylisothiazolinone.
Caudalie Make-Up Remover Cleansing Water
This product is $4.20 per oz and it's also based on glycerine and a betaine.
Cost: 6.7 oz for $28 ($4.20 per oz)
Ingredients: Water, Glycerin, Poloxamer 188, Grape Fruit Water, Capryl/Capramidopropyl Betaine, Cocoyl Proline, Methylpropanediol, Sodium Chloride, Polyaminopropyl Biguanide, Fragrance, Chamomilla Recutita (Matricaria) Flower Extract, Caprylyl Glycol, Grape Juice, Sodium Hydroxide, Citric Acid, Phenylpropanol, Sodium Benzoate, Potassium Sorbate.
Estee Lauder Gentle Eye Makeup Remover
For about $6.00 per oz you can get this Estee Lauder product. It uses another baby shampoo type surfactant along with a nonionic surfactant and a polyol solvent. The nice thing about this one is that it's fragrance free. You really don't need fragrance in a product like this since all it will do is increase the likelihood of irritation.
Cost: 3.4oz for $20 ($5.90 per oz)
Ingredients: Water, PEG-32, Butylene Glycol, Disodium Cocoamphodiacetate, PEG-6, Trisodium EDTA, Methylparaben, Propylparaben, Butylparaben
Givenchy Mister Perfect Instant Makeup Eraser (pen form)
Finally, if you've got money to burn you should buy this Givenchy product that costs $300 per oz! It's so expensive because it comes in a low dose pen form. We couldn't find an ingredient list for this one but but their website says it's based on a "coconut derivative anionic surfactant formula." This could be anything since MOST surfactants can be coconut derived. Anything from ultra mild sodium methyl cocoyl istheionate to the more harsh SLS. I can't imagine this product is worth the money.
Cost: 0.1 oz for $30. ($300 per oz.)
Ingredients: "coconut derivative anionic surfactant formula"
Oil cleansing type
The second product type is an oil based product which, as we just explained, uses the principle of like dissolves like. Not surprisingly, these are oily, viscous liquids. They may be based on true oils like olive oil or other "oily" materials like esters. These are effective and have the advantage of moisturizing because they can leave an occlusive film on skin. However, they have the negative of not removing all types of makeup and may leave skin feeling greasy, and may even increase breakouts depending on the oils they use.
These products should be the most expensive since they don't contain water – remember it's almost always cheaper to formulate a product with water as the first ingredient. That doesn't mean you should spend more on these because you can get much of the same benefit from much cheaper oils that you already have at home like baby oil or even olive oil. But here are some examples.
Mario Badescu CARNATION EYE MAKE-UP REMOVER OIL
I didn't even know that you could get oil from a carnation. This one also contains sesame oil and costs about $3.50 per oz.
Cost: 2 oz for $7 ($3.50 per oz)
Ingredients: Carnation Oil, Sesame Oil, Floral Extract
The Body Shop MOISTURE WHITE SHISO MAKE-UP CLEANSING OIL
The Body Shops Moisture White Shiso cleansing oil is based on a triglyceride which is derived from coconut oil. It also contains some nonionic surfactants and soybean oil. It costs $3.57 per oz.
Cost: 4.2 oz for $15 ($3.57 per oz)
Ingredients: Caprylic/Capric Triglyceride, PEG-20 Glyceryl Triisostearate, Isohexadecane, Glycine Soja (Soybean) Oil, Glyceryl Behenate/Eicosadioate, Water, Fragrance (Fragrance), Perilla Ocymoides Seed Oil, Magnesium Ascorbyl Phosphate, Butylphenyl Methylpropional, Glycyrrhiza Glabra (Licorice) Root Extract, Citric Acid
MAC Cleanse Off Oil
Then there's MAC's Cleanse Off oil. It uses an ester Cetyl Ethylhexanoate and a blend of olive oil, jojoba oil, wheat germ oil, and rice germ oil. Surprisingly, they've decided to include some citrus extracts which can be skin irritants so I'm not too crazy about this one.
Cost: 5oz for $31 ($6.20 per oz
Ingredients: Cetyl Ethylhexanoate, Olea Europaea (Olive) Fruit Oil, PEG-20 Glyceryl Triisostearate, Squalane, Simmondsia Chinensis (Jojoba) Seed Oil, Triticum Vulgare (Wheat) Germ Oil, Oryza Sativa (Rice) Germ Oil, Tocopherol, Chamomilla Recutita (Matricaria) Flower Oil, Citrus Aurantium Amara (Bitter Orange) Oil, Lavandula Angustifolia (Lavender) Oil, Oenothera Biennis (Evening Primrose) Oil, Water, Rosa Canina (Rose) Fruit Oil, Limonene
Max Factor For Long Lasting Makeup
Finally, there's Max Factor…This one kills me because the primary ingredient is mineral oil which means you're essentially spending $6.50 for an ounce of baby oil.
Cost: 2 oz for $12.55 ($6.30 per oz)
Ingredients: Mineral Oil, Isopropyl Palmitate, Polyethylene, Ceteth 20, Trihydroxystearin, Sorbic Acid, Methylparaben, Butylparaben, Propylparaben, Vanillin, Titanium Dioxide
Cream cleansing type
The third type of makeup remover is kind of a cross between the first two: these products are typically a mixture of water with some kind of oil. And since they're emulsions they also contain a surfactant which can aid in cleansing. Some cream cleansers are designed to be left on the skin so they may provide some moisturization while others are rinsed away. The classic example of a "cold cream" type cleanser is Noxzema. Here are a few more modern examples…
POND'S Cucumber Cleanser
Pond's cucumber cleanser is tough to beat because of the price. It's only 89 cents per ounce. It's based on mineral oil so it should work pretty well.
Cost: 10 oz for $8.29 ($0.89 per oz)
Ingredients: Water, Mineral Oil (Paraffinum Liquidum), Isopropyl Palmitate, Glycerin, Ceteth 20, Triethanolamine, Cetearyl Alcohol, Glyceryl Stearate, Carbomer, Fragrance, Methylparaben, Magnesium Aluminium Silicate, Diazolidinyl Urea, Iodopropynyl Butylcarbamate, Cucumis Sativa (Cucumber) Fruit Extract
SEPHORA COLLECTION Waterproof Eye Makeup Remover
Sephora's product is disappointing because it's based on volatile silicones and hydrocarbon solvents which could be too stripping and it doesn't contain any oils to rehydrate skin. The good news is that it's only $2.50 per oz.
Cost: 4.2 oz for $10.50 ($2.50 per oz)
Ingredients: Water, Cyclopentasiloxane, Isohexadecane, Butylene Glycol, Dipotassium Phosphate, Caprylyl Glycol, 1, 2-Hexanediol, Potassium Phosphate, Sodium Chloride, Maltodextrin, Disodium EDTA, Panthenol, Poloxamer 184, Hydroxycetyl Hydroxyethyl Dimonium Chloride, PPG-26-Buteth-26, PEG-40 Hydrogenated Castor Oil, Centaurea Cyanus Flower Extract, CI 61570 (Green 5), CI 42090 (Blue 1 Lake), Apigenin, Oleanolic Acid, Biotinoyl Tripeptide-1, BHT.
CLINIQUE Take The Day Off Makeup Remover For Lids, Lashes & Lips
Clinique's Take the day off has the same problem because it's based on isohexadecane and cyclopentasiloxane but it's a little better because it contains dimethicone which is a good skin protectant. It's a bit pricier at $4.40 per oz.
Cost: 4.2 oz for $18.50 ($4.40 per oz)
Ingredients: Water, Isohexadecane, Dimethicone, Cyclopentasiloxane, Trisiloxane, PEG-4 Dilaurate, Lauryl Methyl Gluceth-10 Hydroxypropyldimonium Chloride, Hexylene Glycol, Sodium Chloride, Potassium Phosphate, Dipotassium Phosphate, Dipotassium EDTA, Phenoxyethanol
Herborist Silky All-Day Softening Cleansing Foam (aerosol foam)
Next up is the product which Elisa asked about – Herborist's Silky All Day Softening Cleansing Foam. This one is relatively unique because it's an aerosolized foam. It uses betaine, a mild surfactant, to generate foam and glycerine and some oils to remove makeup. It does contain a volatile silicone which can dry out skin but there's plenty of other "goodies" in the formula to rehydrate skin. So, to answer Elisa's question, I'd guess this is mild enough to be used everyday. There's nothing particularly harsh here. It costs about $5.60 per oz but it's hard to judge how good of a value that is because it's a foam. The other problem with this product is that it makes some outrageous claims which we'll get to in a minute.
Cost: 5 oz for $28 ($5.60 per oz)
Ingredients: AQUA (WATER), GLYCERIN, CETEARYL ALCOHOL, BETAINE, STEARETH-2, BUTYROSPERMUM PARKII (SHEA) BUTTER, CYCLOPENTASILOXANE, DIPHENYLSILOXY PHENYL TRIMETHICONE, HYDROGENATED COCONUT OIL, DIMETHICONE, OLEA EUROPAEA FRUIT OIL, SQUALANE, JOJOBA ESTERS, TRIBEHENIN PEG-20 ESTERS, PHENOXYETHANOL , PEG-40 HYDROGENATED CASTOR OIL, PARFUM (FRAGRANCE), HYDROGENATED LECITHIN, PENTAERYTHRITYL TETRA-DI-T-BUTYL HYDROXYHYDROCINNAMATE, SODIUM METHYL STEAROYL TAURATE, TOCOPHERYL ACETATE, DISODIUM EDTA, ETHYLHEXYLGLYCERIN, CYCLOHEXASILOXANE, BUTYLENE GLYCOL, ORYZA SATIVA BRAN OIL, TOCOPHEROL, METHYLISOTHIAZOLINONE, PROPYLENE GLYCOL, DIAZOLIDINYL UREA, ASPARAGUS COCHINCHINENSIS ROOT EXTRACT, REHMANNIA GLUTINOSA ROOT EXTRACT, DENDROBIUM NOBILE STEM EXTRACT, DIOSCOREA OPPOSITA ROOT EXTRACT, IODOPROPYNYL BUTYLCARBAMATE, LINALOOL, LIMONENE, GERANIOL, CITRAL.
They're Real Remover
They're Real Remover is another emulsion containing isohexadecane so it might be drying to skin. There's certainly nothing here to justify a price of $10.60 per oz.
Cost: 1.7 oz for $18 ($10.60 per oz)
Ingredients: Water, Isohexadecane, butylene glycol, hydrogenated polyisobutylene, mineral oil, plus other emulsifiers, thickeners and adjusting agents.
Kate Somerville True Lash™ Lash Enhancing Eye Makeup Remover
And speaking of over-priced there's Kate Somerville's Lash Enhancing eye makeup remover at almost $21 per oz. It's based on an unusual combination of polyols and a baby shampoo type surfactant. It contains "SymLash226 Complex" which supposedly enhances eyelash growth.
Cost: 1.7 oz for $35 ($20.59 per oz)
Ingredients: Water, Caprylyl Methicone, Glycerin, Propandiol, Polysorbate 20, Disodium Cocoamphodipropionate, Sodium PCA, Trehalose, Polyquaternium-51, Sodium Hyaluronate, Myristoyl Pentapeptide-17, Camellia Oleifera Leaf Extract, Camellia Sinensis Leaf Extract, Chamomilla Recutita (Matricaria) Extract, Euphrasia Officinalis Extract, Oenothera Biennis (Evening Primrose) Oil, Persea Gratissima (Avocado) Oil, Rosa Canina Fruit Oil, Urea, Triacetin, Sodium Hydroxide, Citric Acid, Acrylates/ C10-30 Alkyl Acrylate Crosspolymer, Disodium EDTA, Ethylhexylglycerin, Phenoxyethanol, Fragrance.
Don't be tricked by makeup remover claims
I'd like to say a few words about makeup remover claims – the words are "don't believe them." If the product says it will remove makeup, it's credible. If it says it will not dry out skin and moisturize, it's fine but if it claims to "grow lashes" or "cool skin" or "depuff your baggy eyes" or "tighten wrinkles" then we would be very skeptical. Makeup removers are not typically capable of delivering the kinds of ingredients that can provide these benefits. Think about it – the products are either rinsed off or wiped away… There's not much of an opportunity for active ingredients (assuming they have active ingredients) to penetrate into the skin. Most likely the company is exaggerating their claims to entice you to spend more money on their product instead of using baby oil or whatever.
For example, here are some of the claims from Elisa's product:
a unique formula based on traditional Chinese herbal extracts
gently purifies the skin
The application method stimulates microcirculation
The pores open so that nutrients can be better absorbed by the skin
Mulberry extract adds to the extraordinary gentle sensation and satin softness
It looks like a fine product and there doesn't appear to be any reason not to use it everyday but it's not going to do some of these things.
A word about sonic cleansers
By the way, in case you're wondering how sonic cleansers stack up as a facial cleanser, we did cover this in a previous episode. Our bottom line was that If you have "normal" skin and you wash your face diligently with a washcloth, you may not see much additional benefit from any of these devices. BUT, if you have certain skin conditions which make it harder to clean your skin, then you may be able to more effectively and more gently clean your skin using a sonic cleanser. You can read all about this in our post on Are sonic cleansers better for your face.
The Beauty Brains bottom line
Picking the right makeup remover for you can be summarized in 4 steps:
1. Decide if you like the clean feel of detergent based systems or the moisturizing feel of oil based systems.
2. Based on your preference, look for oil based or detergent based products by looking at the first 5 ingredients. (See the ingredient lists are to give you some examples as guidelines)
3. Ignore any claims about lash growth, wrinkles, etc.
4. Buy the cheapest product that fits your requirements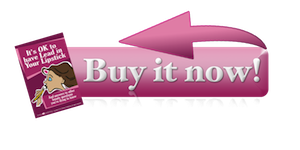 Buy your copy of  It's OK to Have Lead in Your Lipstick to learn more about:
Clever lies that the beauty companies tell you.
The straight scoop of which beauty myths are true and which are just urban legends.
Which ingredients are really scary and which ones are just scaremongering by the media to incite an irrational fear of chemicals.
How to tell the difference between the products that are really green and the ones that are just trying to get more of your hard earned money by labeling them "natural" or "organic.
Click here for all the The Beauty Brains podcasts.