This week Perry and I reminisce about 2014 before sharing the first beauty science news stories of 2015.     
Show notes
NOTE: The audio file for this week's show developed a glitch that I couldn't fix so portions of the show are missing and you'll hear a "skip" every once in a while. I spent so much time trying to repair the audio that I couldn't type up all the show notes. Sorry!
Favorite moments from 2014
Here are a few of our fave moments of the year:
Our discussions of the Kligman questions
These are the questions that you should ask about any anti-aging ingredient:
1. Based on the chemistry of the ingredient, is there any scientific mechanism that could explain why it would work?
2. Does it penetrate to the part of the skin where it needs to be in order to work?
3. Are there peer reviewed, double blind, placebo controlled studies demonstrating the ingredient really works when applied to real people?
Wacky questions we covered in 2014
Can skin lotion make you fat? Is facial yoga for real? Can you cure cellulite with coffee grounds?
The controversy over our catch phrase (Be brainy about your beauty)
If you're new to the show you don't know what you missed. Every week the haters would come out.
Perry would occasionally try to hijack the ending of the show by saying some random crap. But the catch phrase prevailed! (So far…)
An audio homage to our fans
I play a short clip of our fans saying hello.
2014 was the year of Beauty Science or Bullsh*t
I quizzed Perry on the answers to some of last year's games. True or False: How many of these do you remember?
Earwax analysis is as effective as a blood test for detecting toxins in the body.
The latest weapon against germs is a new protein-based antibacterial paint.
A new "flesh eating" shower sponge uses a keratolytic enzyme to exfoliate dead skin cells while you bathe.
Contact lens disinfectants control body odor better than most deodorants.
Scientists can estimate the collagen levels in your skin just from a hand shake.
Your nasal bacteria may predict if you'll get a skin infection.
A Philippines Zoo is offering 'snake massages' by 4 giant pythons.
A treatment based on cow antibodies is as effective against acne causing bacteria as benzoyl peroxide.
You can text your way to sunburn free skin.
Getting a flu shot may make your perfume smell funny.
Beauty Science News
Bath salts won't turn you into a zombie
At last a product that REALLY adds collagen. Painfully.
Making oil and water lotions without surfactants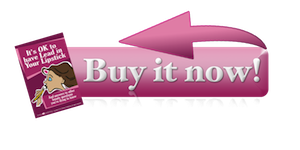 Buy your copy of  It's OK to Have Lead in Your Lipstick to learn more about:
Clever lies that the beauty companies tell you.
The straight scoop of which beauty myths are true and which are just urban legends.
Which ingredients are really scary and which ones are just scaremongering by the media to incite an irrational fear of chemicals.
How to tell the difference between the products that are really green and the ones that are just trying to get more of your hard earned money by labeling them "natural" or "organic.
Click here for all the The Beauty Brains podcasts.