This week Randy and I explain how to test your makeup primer to see if it's worth the money.
Improbable products
You know this game – I look for beauty products that are just too ridiculous to be true, then I make up one that's even more ridiculous and challenge Perry to guess which one is fake. Can you spot the phony?
The HeMan nail brush
If you're too macho for those dainty plastic brushes that women used to scrub their fingernails then you'll love this new brush made from an actual galvanized box nail with bristles attached to one side.
The iBrush
There's nothing worse than wanting to snap a selfie and finding out your hair is a mess. this will never happen to you with the iBrush. This new iPhone case has a built-in hairbrush so you can tame that mane before you snap that pic.
The Vegan Loofa brush
No self-respecting member of PETA would be caught dead showering with a regular loofah because it's made from the body of a dead sponge. But now the vegan loofah brush uses a combination of alfalfa seeds, pine resin, and natural plant fibers to create an all vegan body scrubber.
Listen to the show for the answer!
Question of the week: Do foundation primers work?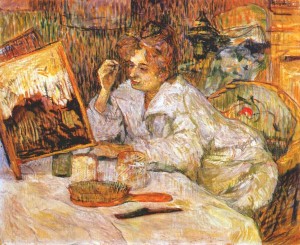 Jill asks…I'm interested in finding out a couple of things about foundation primers. These are typically used with mineral powder foundations. The "Primer" products boast that they are formulated to reduce the appearance of pores, fine lines and wrinkles creating the perfect base for foundation application. They also claim to extend the wear of your foundation for a flawless look all day long which is the feature I'm most interested in. Recently I saw a suggestion posted on the internet (of course) that the anti-chafing powder gel product marketed by Monistat has the same ingredient that makes the primers effective. I would like to know if there is any merit to the claims of the primers and if the suggested substitute would have the same effect. I think they extend the wear of my foundation, but it's hard to tell since I have fair skin and don't apply foundation heavily. I'd like to hear what you guys can tell me about how the ingredients work with skin and if the products can possibly do what they claim or is it my imagination and I'm wasting my money.
How makeup primers work
Foundation primers, which are also called makeup primers, literally prime the surface of your skin the way you'd prepare a piece of furniture before you'd paint it. These products work two ways:
First, they provide an even "canvas" for the application of make up. They smooth over minor surface imperfections like fine lines, wrinkles and pores. These are the uneven spots that can trap the types of powders typically used in make up. By "spackling" over these minor imperfections the primer can create a more even surface for make up application.
Second, primers can make your skin more hydrophopic. This is important because the ingredients in foundations and color cosmetics are almost all water insoluble. Some parts of your skin may be oily but others are not (Think of the "T zone" where the oil glands are typically more active.) By using a primer that is very hydrophobic you can help make up adhere to skin more evenly.
Even though all make up primers function in this same basic way there are differences between how the formulas function. So let's look at the three different types of makeup primers.
Types of makeup primers
Prime only
The most basic type of primer is one that just primes your face. We've given this the clever name of "Prime Only." It's kind of obvious but all it does is smooth the face and give you a surface that make up will adhere better too. Most of these are combinations of a volatile silicone with a heavier silicone because that evaporates leaving a smooth finish. Some are based on silicone and water emulsions which will leave your skin with a little different feel.
These may or may not contain mattifying ingredients, powders that help reduce shine. You'll typically see powders in the formulas that are mixtures of water and silicone – my guess is it's easier to disperse those in a mixed media system rather than in straight silicones. You'll need to be careful because, depending on how these are formulated, the powders may tend to accumulate in the fine lines and wrinkles and actually look worse.
Here are some examples of Prime Only primers from least expensive to most expensive
Wet and wild CoverAll Face Primer, CoverAll Face Primer
First, at a little less than $6 per oz is Wet and Wilds' Coverall Face Primer. It's a water and silicone mixture.
Water, Cyclopentasiloxane, Isododecane, Ethylene/Acrylic Acid Copolymer, Methyl Methacrylate Crosspolymer, Butylene Glycol, Decyl Glucoside, Polysilicone-11, Dimethicone, Phenoxyethanol, Triethanolamine, Carbomer, Caprylyl Glycol, Chlorphenesin, Alumina, Hexylene Glycol, Ethylhexylglycerin, Hydroxyethylcellulose, 3-O-Ethyl Ascorbic Acid
Rimmel Stay Matte Primer
Then we have Rimmel's Stay Matte Primer which is also based on water and silicone but it includes talc to reduce shine. It costs about $7 per ounce.
Water, Cyclopentasiloxane, Talc, Cetyl PEG/PPG 10/1 Dimethicone, Aluminum Starch
Ulta brand Primer
Ulta's basic primer, which is one of the products Jill mentioned in her email, is almost pure silicone so it's not surprising it's a little more expensive at about $12.50 per oz. (Remember, water almost always makes a product cheaper.)
Cyclopentasiloxane, Dimethicone Crosspolymer, Dimethicone, Tocopherol, Silica, Magnesium Silicate, Calcium Pantothenate, Ascorbic Acid, Glycyrrhiza Glabra (Licorice) Leaf Extract, Aloe Barbadensis Leaf Juice, Chamomilla Recutita (Matricaria) Flower Powder.
IMAN Cosmetics Under Cover Agent Oil Control Primer
Next there's Iman 's Under Cover Agent Oil Control Primer. You know, these primer formulas are not all that complicated. All the products we researched had between 6 and 15 ingredients. So this Iman product wins the prize for "ingredient bloat" because it contains almost 30 different ingredients. Maybe that's why it costs $16 per ounce. But about half of them are botanical extracts that won't do anything.
Water, Cyclopentasiloxane, Dimethicone/Divinyl Dimethicone/Silsesquioxane Crosspolymer, Butylene Glycol, Hydroxyethyl Acrylate/Sodium Acryloyldimethyl Taurate Copolymer, Magnesium Aluminium Silicate, Ingredients less than 1.0%, Glycerin, DMDM Hydantoin, Phytic Acid, Polysorbate 60, Squalane, Xanthan Gum, Cinnamomium Zeylanicum Bark Extract, Glycyrrhiza Glabra Root Extract (Licorice), Poterium Officinale Root Extract, Rumex Occidentalis Extract, Zingiber Officinale (Ginger) Root Extract (Ginger), Fragrance, Acer Saccharum (Sugar Maple) Extract (Sugar Maple), Citrus Aurantium Dulcis (Orange) Fruit Extract (Orange), Citrus Medica Limonum (Lemon) Fruit Extract (Lemon), Saccharum Officinarum (Sugar Cane) Extract (Sugar Cane), Vaccinium Myrtillus Extract (Bilberry), Achillea Millefolium (Yarrow) Extract (Yarrow), Alchemilla Vulgaris (Lady's Mantle) Extract, Malva Sylvestris (Mallow) Flower Extract (Mallow), Melissa Officinalis (Lemon Balm) Extract, Mentha Piperita (Peppermint) Leaf Extract (Peppermint), Primula Veris Extract, Veronica Officianalis Extract, Chamomilla Recutita (Matricaria) Flower Extract (Matricaria), Cucumis Sativa Fruit Extract (Cucumber), Iodopropynyl Butylcarbamate, Aloe Vera (Aloe Barbadensis) Leaf Powder, Ascorbyl Methylsilanol Pectinate
Bare Minerals Primer
And lastly, let me mention another product that Jill asked about: Bare Minerals Primer. this one is almost all silicone and it sells for $24/oz. Of course, the two main ingredients are identical to the Ulta Primer which is only about a third of the cost…so I think it's obvious which one to buy between these two. but as they say let the buyer beware.
Cyclopentasiloxane, Dimethicone Crosspolymer, Safflower (Carthamus Tinctorius) Seed Oil, Isopropylparaben, Isobutylparaben, Butylparaben, Retinyl Palmitate, Tocopheryl Acetate, Grape (Vitis Vinifera) Seed Oil, Camellia Oleifera Leaf Extract.
Prime plus color correct
The second type of make up primer not only primes the skin but it also provides some color correction. That can happen two ways. First the primer may contain some of the same pigments that you would find in a foundation which are typically iron oxides. This kind of primer provides an extra layer of color that evens out your skin tone in addition to evening out the skin texture.
The other type of color correction product fights redness. These anti-redness primers contain a green tinted pigment which cancels out the redness of your skin. This works because red and greenish yellow's are opposite on the color wheel so they tend to cancel each other out. That means you start with more of a neutral skin color so theoretically your make up will look better. This is particularly helpful if you have rosacea or some other skin condition that causes redness. Here are a couple of examples…
Maybelline Instant Age Rewind
There's Maybelline Instant Age Rewind at about $10 per oz. It's silicone based but doesn't contain a volatile silicone so I'd be worried this one might feel a little heavier. It contains several colorants to help adjust your skin tone.
Dimethicone, Dimethicone Crosspolymer, Stearyl Heptanoate, Caprylyl Glycol, Silica Silylate, Pentaerythrityl Tetraisostearate, May Contain (+/-): Red 30, Iron Oxides (CI 77491, CI 77492, CI 77499)
NYX Studio Perfect Photo-Loving Primer, Green
Next we have NYX Studio Perfect Photo-Loving Primer which, in addition to iron oxides, contains a green tint to counter act redness. It's approximately $12 per oz.
Cyclopentasiloxane, Dimethicone Crosspolymer, Cyclohexasiloxane, Dimethicone, Silica, Phenoxyethanol, May Contain (+/-): Titanium Dioxide (CI 77891), Chromium Oxide Greens (CI 77288), Manganese Violet (CI 77742), Ultramarines (CI 77007), Iron Oxides (CI 77491, CI 77492, CI 7749
Ulta Flawless Primer
Then there's another Ulta product: their Flawless Primer. Unlike their basic primer this one contains pigments so it's not surprising that it's more expensive: about $18 per oz.
Cyclopentasiloxane, Dimethicone, Crosspolymer, Cyclohexasiloxane, Ethylhexyl Salicylate, Talc, Phenoxyethanol, Glycine Soja (Soybean) Oil, Ethylhexylglycerin, PPG-26-Buteth-26, Methicone, Peg-40 Hydrogenated Castor Oil, Polysorbate 80, Carthamus Tinctorius (Safflower) See Oil, Citral, Hedera Helix (Ivy) Leaf/ Stem Extract, Retinyl Palmitate, Tocopheryl Acetate, Cymbopogon Schoenanthus Oil, Allantoin, Ascorbyl Palmitate, Bioflavondoids, Aloe Barbadensis Leaf Extract, Orchis Mascula Flower Extract May Contain: Titanium Dioxide CL 77891, Iron Oxides CL 77492, Chromium Oxide Greens CL 77288.
L'Oreal Paris Anti-Redness Primer
And finally we have L'Oreal Paris Anti-Redness Primer which is a water and silicone mixture. It contains a talc and starches which can make a product feel draggy but that may be offset by the inclusion of Nylon particles which act as little ball bearings to make the product feel more slippery. It sells for $19 per oz.
Water, Cyclopentasiloxane, Glycerin, Isodecane, Alcohol Denatured, Polyglyceryl 4 Isostearate, Cetyl/PEG/PPG 10/1 Dimethicone, Hexyl Laurate, Disteardimonium Hectorite, Ethylhexyl Methoxycinnamate, Aluminum Starch, OctenylSuccinate, Phenoxyethanol, Magnesium Sulfate, Diphenyl Dimethicone, Cellulose Gum, Tristearin, Acrylates Crosspolymer, Methylparaben, Nylon 12, Disodium Stearoyl Glutamate, Acetylated Glycol Stearate, Aluminum Hydroxide, Dimethicone, May Contain (+/-): (CI 77891), Mica, Iron Oxides (CI 77491, 77492), Chromium Oxide Green (CI 77288)
Prime plus color correct plus anti-aging
Lastly there are primers that contain antiaging ingredients. These may include antiaging ingredients in addition, or instead of, the color correction ingredients. The most common of these antiaging ingredients is some sort of sun protection factor. As we've said before you don't want to rely on any type of make up as the sole source of your sun protection but if you're layering products a little extra sunscreen in the primer can hold only help. However, keep in mind that sunscreens are expensive ingredients and this will almost always make the primer more costly.
There are other antiaging ingredients that can be added to primers but there is little evidence that these are going to be effective one delivered in this way. You'll see peptides used for example. Some primers may even include retinoids or niacinamide. These all can be effective antiaging ingredients but they are typically not going to be used at the same concentration as would be found in a dedicated antiaging product. So you're probably wasting your money on these.
CoverGirl Simply Ageless primer
Covergirls' Simply Ageless Primer does contain a UV absorber but it might be a lower amount since the product is not classified as a true sunscreen. It also contains Niacinamide, which we know from previous show is a good antiaging ingredient, as well as a peptide. It sells for about $15 per oz.
Cyclopentasiloxane, Water, Glycerin, Cyclomethicone, Dimethicone Crosspolymer, Sodium Chloride, Titanium Dioxide, Diethylhexyl Carbonate Niacinamide, Ethylhexyl Methoxycinnamate, Acetyl Glucosamine, PEG/PPG 18/18 Dimethicone, Dimethicone, Panthenol, Tocopheryl Acetate (Vitamin E), Aluminum Hydroxide, Benzyl Alcohol, Methylparaben, Allantoin (Comfrey Root), Methicone, PEG 10 Dimethicone Crosspolymer, Ethylparaben, Disodium EDTA, Propylparaben, Camellia Sinensis (Green Tea) Leaf Extract, Palmitoyl Pentapeptide 4, PEG 100 Stearate
Physicians Formula Correcting Primer 3-in-1 Corrector + Primer + Sun Protection
Physcian's Formula has a 3 in 1 product that IS a true sunscreen. In fact, this formula looks more like a facial sunscreen than it does a primer. In addition to the the SPF agents (Tio2 and Zinc oxide) it also contains mineral oil, water, silicones and hydrocarbons. This is also a color correcting product and it sells for $22 per oz.
Active Ingredients: Titanium Dioxide (2.9%), Zinc Oxide (3%)
Inactive Ingredients: Mineral Water, Cyclopentasiloxane, Isododecane, Capric/Caprylic Triglyceride, C30 45 Alkyl Dimethylsilyl Propylsilsequioxane, Dimethicone, PEG 10 Dimethicone, Silica, Magnesium Silicate, Paraffin, Glycerin, Aluminum Dimyristate, Caprylyl Glycol, Castor Oil Phosphate, Dimethicone/Polyglycerin 3 Crosspolymer, Disodium EDTA, Disodium Stearoyl Glutamate, Disteardimonium Hectorite, Ethylhexl Glycerin, Glyceryl Isostearate, Hexylene Glycol, Malachite Extract, Phenoxyethanol, Polyhydroxystearic Acid, Propylene Carbonate, Rhodochrosite Extract, Smithsonite Extract, Sodium Chloride, Sodium Stearoyl Glutamate, Sorbic Acid, Tetrahexyldecyl Ascorbate, Tocopheryl Acetate, Triethoxycaprylylsilane, Water, May Contain (+/-):, Iron Oxide, Mica
Dermalogica Age Smart SkinPerfect Primer SPF 30
And finally there's Dermalogica's Age Smart SPF 30 primer which is silicone based with zinc oxide and TiO2. Also includes pigments and several peptides. Interestingly it's formulated without artificial fragrance or color yet they use natural extracts that contain known allergens and irritants. A surprising choice for a product that sells for over $60 per oz.
Cyclopentasiloxane, Zinc Oxide, Dimethicone Crosspolymer, Titanium Dioxide, Diispropyl Adipate, Caprylic/Capric Triglyceride, Vinyl Dimethicone Methicone Silsesquioxane Crosspolymer, Silica, Lauryl PEG 9 Polydimethylsiloxyethyl Dimethicone, Polyglyceryl 3 Polydimethylsiloxyethyl Dimethicone, Arginine/Lysine Polypeptide, Camellia Sinensis Leaf Extract, Palmitoyl Dipeptide 5 Diaminobutyloyl Hydroxythreonine, Palmitoyl Dipeptide 5 Diaminohydroxybutyrate, Sodium Hyaluronate, Hydrolyzed Soy Protein, Silanetriol, Hydrolyzed Pearl, Lavandula Spica Flower Oil (Lavender), Lavandula Hybrida Oil, Eucalyptus Globulus Leaf Oil, Sodium PCA, Polyhydroxystearic Acid, Triethoxycaprylylsilane, Stearic Acid, Aluminum Hydroxide, PEG/PPG 18/18 Dimethicone, PEG PPG 20 15 Dimethicone, Glycerin, Phenoxyethanol, Ethylhexyglycerin, Limonene, Linalool, Geraniol, Tin Oxide, CI 77491, CI 77492, CI 77499, CI 77891
Can you use Monistat anti-chafing gel as primer?
Jill asked specifically about Monistat's "Chafing Relief Powder-Gel Skin Protectant" product. If you look at the ingredients you'll see they are almost identical to a couple of the "Prime Only" products we just discussed. It's based on cyclopentasiloxane and a dimethicone copolymer. AND, it only costs about $4.0 per ounce which is less than many other similar products. Therefore, if you're looking for basic priming this is actually a good option! There's nothing in the formula that would stop you from using it on your skin. Also, since and since it's an over the counter drug as a skin protectant it must have a higher level of dimethicone so you might find that it even works better on your skin. It's certainly worth a try.
1.2% dimethicone Cyclopentasiloxane, Dimethicone/Vinyl Dimethicone Crosspolyer, Silica, Tocpheryl Acetate, Trisiloxane.
How to tell if your primer really works.
I thought it was interesting that Jill wondered if she was just imagining that she was getting any benefit from her makeup primer. This makes total sense since she's relying on her memory to compare how well her make up lasted one day when she use primer to another day when she didn't use primer or perhaps to a third day when she used a different brand of primer. And maybe she didn't wear the same brand of make up every day so maybe that caused a difference. Or maybe there was some external factors that influenced how long her make up lasted like it was raining that day or she pulled a sweater on and off her head that removes some make up.
It's very difficult for you to track all the variables that can affect how your cosmetics will work – partly because you're relying on memory and partly because there are other factors that work that can confound the results. But being the helpful cosmetic chemists that we are we're going to give you a little tip on how you could do a much better job of evaluating your makeup primer.
Draw an imaginary line down the middle of your face and on one side apply the make up primer of your choice and on the other side either apply a different brand of primer that you want to test or don't apply any primer at all. Then apply the exact same make up in the exact same way to both sides of your face. At the end of the day you can either look in the mirror and judge for yourself or if you want to have a little fun with it ask your friends and loved ones to rate which side looks better.
You can't just do this test once because any single data point can be a fluke. You need to do it a couple of times and you need to switch which side of your face is the test side in which is the control side. That's because you may have some inherent bias in the way you apply the primer or the make up. If you're right-handed your right side may always come out a little better than your left side. If you switch up those sides you'll average that variable out.
So, Jill, if you do this test it will certainly settle the question of whether or not you are just imagining the benefits from your makeup primer. You may not need a primer at all or you may find that there is a certain brand of primer that works better for you. If that's the case it may be worth spending a little more money on. Either way you should find this a helpful experiment.
The Beauty Brains bottom line
Make up primers work by smoothing over imperfections in your skin and by helping color cosmetics stick better.
In addition to priming your skin some primers also offer some color correction or even some minor antiaging benefits.
If you just want basing basic priming benefits and you want to save a few dollars you can certainly use a product like the mono stay at anti-chafing powder gel. If you need other features like anti-redness or mattifying then you're better off with a conventional primer. Finally if you're not sure that you're getting your money's worth out of any primer that users using do your own half face test.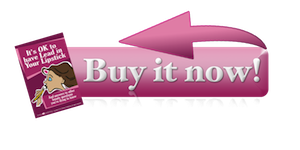 Buy your copy of  It's OK to Have Lead in Your Lipstick to learn more about:
Clever lies that the beauty companies tell you.
The straight scoop of which beauty myths are true and which are just urban legends.
Which ingredients are really scary and which ones are just scaremongering by the media to incite an irrational fear of chemicals.
How to tell the difference between the products that are really green and the ones that are just trying to get more of your hard earned money by labeling them "natural" or "organic.
Click here for all the The Beauty Brains podcasts.