CosmeticChem is curious…What is a topical Botox(tm)? Does it work the same way as injectable Botox(tm)? So far how many "In-vivo" studies have been done to check the efficacy? Could it be the cause of seasonal allergies?
The Beauty Brains respond: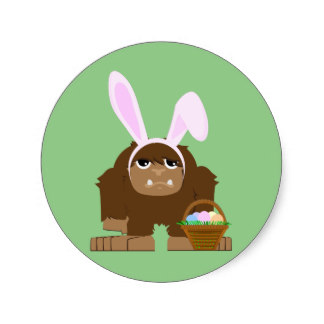 Topical Botox? Yeah, right. That's right up there with anti-wrinkle lotions that work like lasers, hair growth products, Bigfoot, and the Easter Bunny. Wait a minute…what's that? There's a peer reviewed, placebo-controlled study that says this might actually work?!? What the hell?!?
Promising test results for topical Botox
A 2010 study conducted by Dermatology Research Institute, LLC, Coral Gables, Florida , sponsored by Revance Therapeutics, Inc., Newark, California, found botulinum toxin type A (also known as Botox(tm)) significantly decreased lateral canthal lines (LCLs also commonly known as crow's feet) when applied from a topical gel.
It's a small study (n=36 adults) but it certainly looks promising: the results, which were statistically significant at the 99% confidence interval, 50% of the panelists showed a decrease in LCLs by 2 units or more compared to a placebo control (after 8 weeks). What does all that mean? Unlike so many studies on cosmetic products, this one was done with in vivo (on real people, not just in a test tube in the lab); it was done with a proper control (tested against a gel that did NOT contain the toxin); and the results where statistically significant (which is indicative that the results will be repeatable.)
Stylist.com interviews a dermatologist who comments on the study and raises concerns such as the fact that the effect is much less than you will see from injectable Botox(tm) and that it's likely to only work on crow's feet because it's easier for the toxin to penetrate the thin skin around the eyes.
The Beauty Brains bottom line
Topical Botox is apparently more reliable than Bigfoot or the Easter Bunny, which is more than you can say for a lot of anti-aging products. It will be interesting to see if further testing leads to a commercially viable product.
Reference: Dermatologic Surgery
Image credit: http://rlv.zcache.com/cute_easter_bigfoot_sticker