The Beauty Brains were nominated as one of Marie Claire's Best Beauty Blogs. Today is the LAST DAY before voting ends.
Click here to vote for the Beauty Brains now.
The last few days I've been telling you about our nomination in Marie Claire's Best Beauty blog competition. I thought you might like to see all the blogs that were nominated. Here's a quick description of each: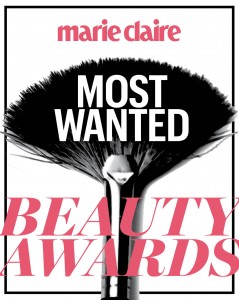 TheBeautyBrains.com
The only beauty blog where real scientists answer your beauty questions. Unbiased advice on hair and skin care, honest explanations of which products really work, and a peek behind the curtain of the beauty biz.
TheBeautyDepartment.com
Quick tutorials on how to do hair and makeup. Nicely laid out with lots of pictures.
GailMeetsGlam.com
A source for inspiration that covers everything from fashion and beauty to home and travel.
IntotheGloss.com
Featuring interviews with models, makeup artists, and other strong women about what they used and why.
MakeupGeek.com
Another tutorial site who's goal is to enhance your makeup skills in the comfort of your own home.
BeautyIsBoring.com
A photo essay on the subject of beauty – featuring models, artists, musicians, friends and complete strangers.
Popsugar.com/beauty
Makeup advice, product suggestions and general beauty news.
If your'e a fan of the myth busting kind of work we do here, please click here to vote for the Beauty Brains now.