Should we be worried about aluminum in deodorants?
Erin asks…Should we be worried about aluminum in deodorants?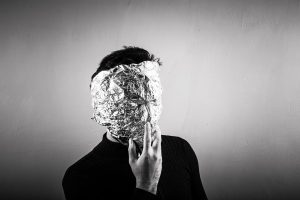 First of all don't get confused between anti-perspirant and deodorants. Anti-perspirants contain aluminum salts that help plug your pores so you don't sweat as much. Deodorants do not contain aluminum and they don't stop you from sweating. They only reduce body odor. (By using fragrance or anti-bacterial compounds.) This started around 1985. Researchers found that Alzheimers patients had high levels of aluminum in their brains. There have been a number of studies since then – at least one, done in 1990, did suggest a link. Researchers tracked aluminum exposure of 130 Alzheimers patients BUT the study has been discredited because it relied on other people to provide data for the patients. It just wasn't reliable.
More reliable studies have indicated that this is NOT a problem. For example, a 2002 studied evaluated over 4000 people over the course of several years and found no increased risk of disease (whether the patients used APs or even ate antacids which also contain Al salts.)
The current hypothesis is that the high aluminum content in the brains of patients with Alzheimers is a RESULT of the disease, not the cause. It has to do with how the brains cells eliminate toxins. Ref: NY Times. So, the bottom line despite all the fear mongering you hear about aluminum in cosmetic products the best evidence to date shows that there are no significant health concerns. (Other than the fact that some people experience skin irritation from anti-perspirants.)
The flip side to this is the popularity of so called natural deodorants. We've continue to get questions about these. In one discussion thread in our Forum, Kiri said that "crystal deodorants are soo good!"  Just remember that crystal deodorants may contain Alum crystals which contain aluminum. Also, Allure recently asked about using coconut oil as a natural deodorant. I looked into and found that coconut oil does have some mild antibacterial properties so it's not inconceivable that it could act as an underarm deodorant. However, I couldn't find any evidence in the scientific literature that it's been tested against Staphylococcus hominis which is the bacteria species primarily responsible for producing underarm odor. That means that even though it MAY work theoretically it may not work very well. In reality, it seems like a very impractical solution due to its greasiness. It also has a low viscosity at body temperature which means it will drip down your arms and chest. An ordinary deodorant or antiperspirant will do a much better job.
Please support the Beauty Brains by signing up for a free audio book at Audible.com.
Click here to get your free audio book.
Should I wash with shower gel or soap?
Little Tabby says…I saw these 2 articles about Shower Gel versus bar soap – 1 article states that shower gel is a waste of money and the other one mentions that Bar soap is less drying to the skin compared to shower gel. I've had severe issues with washing my hands frequently when using these gels but not with soap. Please give your opinion on what is the better option. 

It depends on what you mean by "soap" and on what kind of detergents are used in your shower gels. TRUE soap (saponified fatty acids) has a higher pH which can (temporarily) impair skin's natural acid mantle. Shower gels don't have this problem but they are made with detergents (like sodium lauryl/laureth sulfate) that can degrease the skin.
Perhaps the best compromise are syndet bars which are milder detergents (like sodium cocoyl isethionate) which are extremely mild and don't have the issue with low pH.
You mentioned "severe issue" after frequent hand washing with shower gels. The problem MAY have nothing to do with the cleansing system and more about the preservative system. If those products use Methylisothiazolinone (MI) as a preservative, you might have developed a sensitivity.
Is "lauryl" a bad ingredient in my shampoo?
Alessandra asks…Can you please check the ingredients of this Lenor Greyl Bain shampoo? I bought it in Italy and it makes my (oily) hair stay clean longer, but I see "lauryl" as opposed to my usual sodium laureth, is it too harsh?
Lauryl is just the name for the carbon chain. It can appear in a number of different detergents. It seems to have gotten a bad name because it's used in SLS but it's not the lauryl part that causes the problem. I'm more because it's a sulfate salt.
This Lenore Greyl product doesn't contain ANY SLS but it does contain there other detergents that use Lauryl as a backbone: Sodium Lauryl Glucose Carboxylate, Sodium Lauryl Glucoside, and Sodium Lauroyl Oat Aminoacids. These are, in fact, very mild surfactants and won't be as harsh as SLS can be.
Ingredients: Water, Sodium Lauryl Glucose Carboxylate (and) Sodium Lauryl Glucoside, Sodium Cocoamphoacetate, Sodium Lauroyl Oat Aminoacids, Glycereth-2 Cocoate, Cocamidopropyl PG-Dimonium Chloride, Cocamide Mea, Wheat (Triitcum Sativum) Extract, Polyquaternium-70 (and) Dipropylene Glycol, Salvia Officinalis (Sage) Leaf Extract, Sacchoromyces Cerevisiae Extract, Propylene Glycol, PEG-15 Cocopolyamine, Nelumbium Speciousum Flower Extract, Guar Hydroxypropyltrimonium Chloride, Iris Florentina Root Extract, Daucus Carota Extract, Fragrance, Tocopherol, Polysorbate 20, Linoleic Acid, Linolenic Acid, Metylchloroisothiazolinone (and) Methylisothiazolinone.
Can you suck your way to plumper lips?
Krunce asks…What's the deal with products like Liptiful and Fullips?
In case you're not familiar with these products they're another variation on the "sucking lip plumper" trend. They're like little plastic cup that you press against your lips – you suck on them to create a vacuum which pulls fluid into your lips. This hydraulic pressure provides a temporary plumping effect. After a while the fluid gets reabsorbed into the tissues and the lips go back to normal. That's why you have to repeat it every day.
If you just did this occasionally it's probably not a big deal but I found an article quoting Dr. Dendy Engelman who's the director of dermatologic surgery at New York Medical College. He says that the suction from this process causes "vessel engorgement" (BTW if your vessel engorgement lasts more than 8 hours please call your physician.) but anyway… all this extra blood in your vessels sets off an inflammatory response (histamine release.)
If you suck hard enough you can even break these blood vessels which will result in bruising. This is especially a problem for fair skinned people. So, these products are not a great way to plump your lips on a regular basis. 

Ref: Fusion.net
New hair repair technology
Over the years we've written a number articles about split end mending. For the most part conditioners and other hair care treatments can do very little to actually repair a split end – which by the way is one of the biggest of hair problems. We have talked about the Poly Electrolyte Complex that's used in Tresemme, Nexus, and a few other brands because it actually can mend a split.
Well, this webinar introduced another technology that really works. This one is called "Kerabeads" or "Vegabeads" (that's the trade name so don't look for that on the label.) The come from a company called "Earth Supplied Products."  These are capsules made from natural materials alginate polymers which come from seaweed. The presenter used an interesting analogy – he likened the structure of the capsules to a paper bag. The inside wall of the bag is positively charged and the outside wall is negatively charged. This dual charge allows the capsules to attracted to damaged hair (which has a negative charge) as well as other capsules. The capsules are small enough to get inside the split end of hair and when the capsules dry they actually pull the split shut. There's a great video on the company's website. Apparently, the capsules also work to help smooth the raised edges of cuticles so they can benefit from hair that hasn't even split yet. And, as a bonus, they can deliver oils and other materials which is something the PEC technology isn't designed to do.
I'm always skeptical about these vendor presentations but knowing how well the PEC technology works it seems very feasible that there's really something to this. If we identify any brands using this technology we'll be sure to let you know.
One 'N Only Argan Oil Split End Mender
COMPLETE HAIR TREATMENT by HBL
Perfectly Posh has several products that contain it.
Living Proof Perfect hair Day (PhD) Fresh cut split end mender
The Nivea app "nose" when you have body odor
Nivea Men collaborated with Happiness FCB to to come up with a smartphone app called Nose which will tell men when they smell bad and need to use a deodorant. It's actually more than just an app. It's a phone case that has the electronic nose sensors in it plus the app. You hold the phone up to your arm pit and it will tell you if you stink. The ad is certainly tongue and cheek but it looks like this is a real thing that Nivea is testing world wide. They say it will launch onto the consumer market next year.
The personal care industry hires a lot of women!
One of our loyal fans asked me to share this study for the Personal Care Products Council. Do you want to explain to our audience who that is? (Founded in 1894!) So the PCPC has found that not only is the personal care products industry is a major contributor to U.S. Economy. In 2013, the industry added nearly $237 billion to the U.S. gross domestic product (GDP), and supported 3.6 million domestic jobs. But the really interesting finding of this research is that women, including women with diverse backgrounds, are at the heart of the industry. The share of management positions held by women in the personal care products industry is higher than the U.S. average. Women and those with diverse backgrounds account for nearly 74 percent of all industry employment and 61 percent of management positions. Yay! We've lamented that aren't more female cosmetic scientists but they are represented well across the industry as a whole.
Support the Beauty Brains by writing an iTunes review
Leec23 says…Such great information. For example, I love how you explain the difference in alcohols, for many years you hear things like "stay away from any products with alcohol, they just dry everything out" Now I understand what alcohols to avoid and what alcohols are good. (I'll drink to that….)
Madame Broccoli Cupcake says…I love these guys! They're smart, honest, and the best kind of nerdy. I personally love Randy's snark, and really enjoy learning about Perry's various OCD idiosyncrasies.
Personalities aside, I've learned so much from this podcast like what types of beauty "hacks" to not waste my time on.