Is the "Remedy" hair treatment by Rita Hazan really magic?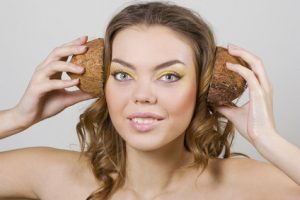 Lizzy asks…Does the Rita Hazan Remedy have any magic in it? My hair feels soft and shiny after I use it, but it didn't do anything for my sister.
I must say I've never seen a product quite like this before. It's a two part system involves something like 60 different ingredients. (See below.) Just having a lot of ingredients doesn't mean it's a better product (a lot of the ingredients are just botanical extracts that are primarily there for show) but the product is packed with a LOT of different conditioning agents. Some of these are very standard (like Behentrimonium Chloride, Cyclopentasiloxane, Guar Hydroxypropyltrimonium Chloride) and some of which are rather uncommon (like Cystine Bis-PG-Propyl Silanetriol, Polysilicone-15, Hydrogenated Ethylhexyl Olivate.)
By the way, Silanetriol apparently helps reduce breakage when incorporated into relaxer systems. Another unusual addition is Inulin lauryl carbamate which is best known for stabilizing products with a high powder content.
The products are also formulated with a lot of emulsifiers which seems strange to me. You don't usually see so many surfactants used to combine ingredients like this and I'm curious why the formulator took this approach. These ingredients may also contribute to the unusual feel of the product.
It's also interesting that it's a two part system. According to their website, Step 1 "treats and opens the hair cuticle." I doubt this is really how it works because lifting the cuticle is damaging and most of these ingredients are surface conditioners which don't need to penetrate. Step 2 supposedly seals the cuticle.
So, the bottom line is that I don't see anything in this product that's proven to have extraordinary efficacy but it is an unconventional combination of ingredients and that could account for why you thought it felt so different. HOWEVER, before anyone in the audience rushes out to try this stuff be warned that it's expensive – $42 for 2-2 oz tubes.
"Remedy" Ingredients:
STEP 1: 
Water (Aqua), Cetearyl Alcohol, Behentrimonium Chloride, Quaternium-87, Cetyl Alcohol, Amodimethicone, Hydrogenated Ethylhexyl Olivate, Glycerin, Isododecane, Fragrance (Parfum), Silicone Quaternium-22, Cetyl Esters, Panthenol, Hydrogenated Olive Oil Unsaponifiables, Hydrolyzed Vegetable Protein PG-Propyl Silanetriol, Caprylic/Capric Triglyceride, Polysilicone-15, Quaternium-95, Hydrolyzed Ceratonia Siliqua Seed Extract, Zea Mays (Corn) Starch, Oryza Sativa (Rice) Seed Protein, Cynara Scolymus (Artichoke) Leaf Extract, Oryza Sativa (Rice) Extract, Cystoseira Compressa Extract, Hydrolyzed Linseed Extract, Pisum Sativum (Pea) Extract, Propanediol, C11-15 Pareth-7, Hydrolyzed Keratin, Keratin, Sucrose Laurate, Polyquaternium-7, Ethylhexylglycerin, Polysorbate 60, Laureth-9, Trideceth-12, Octocrylene, Butyl Methoxydibenzoylmethane, Steareth-21, Inulin Lauryl Carbamate, Guar Hydroxypropyltrimonium Chloride, Phytic Acid, Aminomethyl Propanol, Tetrasodium EDTA, Pentaerythrityl Tetra-Di-T-Butyl Hydroxyhydrocinnamate, BHT, Phenoxyethanol, Chlorphenesin, Potassium Sorbate, Sodium Benzoate, Methylisothiazolinone, Benzyl Alcohol, Benzyl Salicylate, Hexyl Cinnamal, Limonene.
STEP 2:
Water (Aqua), Cetearyl Alcohol, Behentrimonium Chloride, Cetyl Alcohol, Hydrogenated Ethylhexyl Olivate, Isododecane, Glycerin, Fragrance (Parfum), Cyclopentasiloxane, Cetyl Esters, Butyrospermum Parkii (Shea) Butter, Amodimethicone, Moringa Oleifera Seed Oil, Prunus Insititia Seed Oil, Panthenol, Hydrogenated Olive Oil Unsaponifiables, Jojoba Esters, Caprylic/Capric Triglyceride, Cystine Bis-PG-Propyl Silanetriol, Hydrolyzed Vegetable Protein PG-Propyl Silanetriol, Cynara Scolymus (Artichoke) Leaf Extract, Hydrolyzed Linseed Extract, Pisum Sativum (Pea) Extract, Oryza Sativa (Rice) Seed Protein, Oryza Sativa (Rice) Extract, Stearamine Oxide, Guar Hydroxypropyltrimonium Chloride, Ethylhexylglycerin, Polysorbate 60, Steareth-21, Dimethiconol, Polysilicone-15, Propanediol, Quaternium-95, Hydrolyzed Keratin, Keratin, Octocrylene, Butyl Methoxydibenzoylmethane, Phytic Acid, Inulin Lauryl Carbamate, Sucrose Laurate, Caprylyl Glycol, Hydroxyethylcellulose, Citric Acid, Tetrasodium EDTA, Pentaerythrityl Tetra-Di-T-Butyl Hydroxyhydrocinnamate, BHT, Phenoxyethanol, Chlorphenesin, Potassium Sorbate, Sodium Benzoate, Methylisothiazolinone, Benzyl Alcohol, Benzyl Salicylate, Hexyl Cinnamal, Limonene.
How do Enzyme hair dye developers work?
Lana B Star asks…Trionics is an enzyme based line of hair color developers that claims to be faster and much gentler than traditional peroxide developers. I don't understand how their developer is gentler/faster/better/softer on the cuticle.
In her original questions Lana included a quote from their website. Let me read it to you now:
"Deep within the planet's oceans lives a vibrant marine ecosystem—seaweeds and algae that secrete natural enzymes rich with minerals and antioxidants. When isolated in the right combination, they infuse hair with health, strength and vitality."
To which I respond…huh? Here's a little more detail: from the FAQ section of Trionics site:

"Trionics developers gently lift the cuticle scales enabling solutions to be inserted directly into the hair shaft…Trionics developers are free of ammonia, dyes, sulfates, parabens, 1,4-dioxane, phthalates, glutens, neurotoxins, aluminum compounds, formaldehyde donors, propylene glycol, DEA and carcinogens."
This sounds like marketing hype to me. I'm not aware of any enzymes that be useful in the hair coloring process and in fact if you read the website carefully they don't directly say that the enzyme is responsible. They just say enzymes "infuse hair with strength" and they say their developer "gently lifts the cuticle." As far as the enzyme lifting the cuticle is concerned I'm not aware of any enzyme that would specifically just attack 18 MEA (the "glue" that holds down the cuticle. ) The only thing that makes sense AT ALL is some sort of keralytic enzyme could degrade/soften the hair to provide enhanced penetration but I don't see how you could do this without causing overall damage. Even then, most enzymes won't be stable in a high peroxide system. It's funny that they proudly state that their developer doesn't contain sulfates, dioxane, glutens, neurotoxins etc. No developers use those kind of ingredients.
So what's really going on here? It's hard to say for sure because I can't find an ingredient list ANYWHERE. My guess is that is uses something besides ammonia to raise the pH like an alkanolamide. Or even sodium hydroxide. There are other ammonia free products on the market that use this approach.
Will silicone ruin a coconut oil hair treatment?
Kat from Berlin asks….Something really strange happened to me today at the salon, and I'm still flabbergasted. At home I use coconut oil for the ends to combat frizziness (it's the best thing I've ever used for my hair.) Anyway, everything was fine until the hairdresser applied generous amounts of silicone based products. Mostly Cyclomethicone and Dimethiconol . She couldn't even comb through my lengths any more, especially the parts that had been in contact with coconut oil a couple days earlier. The hairdresser couldn't even finish my cut because my hair was completely unmanageable. Do you know of any cross-reaction between coconut oil and silicone based finishing products? She swears she sees it everyday.
I've never heard of this problem and I can't think of any solid explanation for what happened. The only GUESS I can make is that the coconut oil made the ends of your hair very hydrophobic and so the silicone tended to deposit in larger amounts. The "over-dose" of silicone made your hair feel draggy. Like I said, that's just a guess. I'm curious if anyone else has experienced this problem.
I wonder if the hair dresser used any strongly cationic materials on her hair. If her ends where super damaged they would have a stronger negative charge which would make any positively charged conditioning agents deposit to a great extent. So maybe it was the combination of products not just the silicone treatment.
Can you help me find a cheaper primer?
Nicole asks…I love this YSL primer but is there a cheaper version?
Let's take a quick look at the ingredients…It's primarily a mix of silicones and hydrocarbons. The main two ingredients are Poly-methyl-sil-sesqui-oxane. and dimethicone.
I Googled the ingredients and found one with the first two ingredients are identical and two other ingredients are similar. The product is called MALLY BEAUTY Face Defender. It's probably not identical but it's close enough to merit checking out. Especially if you can get your hands on a tester before you buy it. 
 
Polymethylsilsesquioxane, Dimethicone, Dimethicone Crosspolymer, Dimethicone/Vinyl Dimethicone Crosspolymer, PCA Dimethicone, Silica.
The YSL product sells for $55 for .33 oz or $167 per oz. The Mally product sells $40 for .46 oz. or $87/oz. So just by listening to this podcast you've gotten a savings of over 50%. (That's an $80 value if you bought an entire oz.)
Of course, you may find other options if you web search those ingredients and look for the first 5 to be as similar as possible. If you do find some options send them to me and I'll take a look.
Ingredients:
Polymethylsilsesquioxane, Dimethicone, Isononyl Isosonanoate, Hydrogenated Polyisobutene, Vinyl Dimethicone/Methicone Silsesquioxane Crosspolymer, C30-45 Alkyldimethylsilyl Polypropylsilsesquioxane, Caprylyl Glycol, Calcium Aluminum Borosilicate, Paraffin, Synthetic Fluorphlogopite, Silica, Magnesium Silicate, Tin Oxide, [ /- May Contain: Mica, CI 77891 / Titanium Dioxide, CI 77491 / Iron Oxides, CI 75470/Carmine], (F.I.L. C165606/4)
iTunes Reviews
We have about 240 ratings but for actual reviews we're only at 98 – just 2 short of 100! Come on! Please write a review for us!
Neefzilla says…This podcast is one of my favorites along with This American Life, Criminal, and Radio Lab. The science is faultless and fascinating, always understandable by a layman yet never in any way condescending and it's funny, sometimes outright hilarious. The Chemists have fabulous personalities and even if your not fascinated by cosmetics, makeup and skin and hair care, they're just so fascinating that you'll find you've developed an interest.
P Teach says…This podcast will make you Brainier and more beautiful. Most of what we hear about beauty products is bunk. But Perry and Randy explain it all with humor and clarity. A bonus is that they explain the scientific method. The Internet can make you smarter or it can make you dumber. Let the Beauty Brains make you smarter and more beautiful!
Beauty Science News
Dry shampoo danger
It's getting tougher and tougher to be a marketer of beauty products, especially in this age of social media. It used to be that if a consumer used your product and they were unhappy about it, they might send a letter to your company or complain to the store. But nowadays, they take pictures and post it to social media. This has actually led to lawsuits as in the case of EOS lip balm and Wen hair care. Now, the people who make dry shampoo are under fire.
A Facebook post has gone viral in which a UK consumer claims that her Batiste dry shampoo caused blisters and sores on her scalp which eventually led to widespread hair loss. She claims to have visited her doctor who told her that she had triangular alopecia and would need a scalp biopsy.
She stopped using the dry shampoo and her blisters and sores were gone after 6 weeks. This suggested to her that the dry shampoo was the cause. She wrote "…dry shampoo caused me to have this bald patch on my head and have a terrible scalp for ages."
The post was shared over 30,000 times and received a lot of press. Somehow the Batiste dry shampoo people managed to dodge the really bad press and the articles I've seen focus on dry shampoo in general.
Now, I don't really know what's going on in this particular case. Most likely she had a reaction to one of the ingredients in the product (or it could have been something else that she just isn't connecting). But the damage that stories like these can do to brands in incredible. And on some level it's pretty unfair. True, this lady may have had a reaction to the product (or maybe not) but there are now thousands of people around the world who will be afraid to buy dry shampoo when it is perfectly fine for them.
The moral of this story for me is that just because a post goes viral on social media or even gets picked up on the Internet, that does not mean it is true or representative of what will happen in the vast majority of cases. Don't decide on whether to buy a product based on scare stories you read on the Internet!
Why Donald Trump thinks hairspray doesn't work
The headline in the NY times: "Donald Trump Says Hair Spray Is 'Not Like It Used to Be' He said…
"You know you're not allowed to use hairspray anymore because it affects the ozone. you know, hairspray's not like it used to be. It used to be real good. Today ya put the hairspray on and it's good for twelve minutes, right? So if I take hairspray and I spray it in my apartment which is all sealed, you're telling me that affects the ozone layer?' Yes? I say no way folks. No way."
In reality, hairsprays don't contain CFCs any more which was the ingredient that was bad for the ozone. However, many brands these days do contain water which can affect the product quality. So he's sort of right but not completely.
Bull sh*@ shaming
Last week we answered a sunscreen question from Eva that was actually posted as a comment on the notes for our show on sunscreen shaming. That was back in Episode 85, remember That?
Anyway, that got me thinking that this idea of "shaming" is all over the place – fat shaming. Body shaming. Slut shaming. Even drink shaming. (A barista got into trouble for writing "Diabetes here I come" on someone's Starbuck's drink cup."
So if you're critical of someone for just about any reason you can be seen as shaming them. It occurs to me that's exactly what WE do when we bash all the pseudo scientific info we see on other beauty blogs or magazine articles or on product claims.
We're really shaming them. So I came up with a name for what we do. Ready for this? I call it Bull Sh*$ shaming. If you're spreading beauty B.S., we will shame you!
Image credit: http://prominentoffers.com/coconut-oil-hair-treatment/