I thought for sure we'd be back in the country by now but before we could board the plane Perry was detained by the police. I'm still not sure what's going on but apparently it has something to do him getting robbed on the way back to the hotel.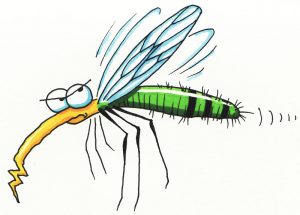 Don't worry though, you can still listen to this encore episode where we discuss the infamous "date rape" nail polish controversy and the safety of DEET, the active ingredient in mosquito sprays.
Click here for the original show notes.